Selma woman is found dead…Huntsville teacher is accused of sexual contact…Birmingham woman is arrested for hitting her husband…and more
written by J. Holland
on November 30, 2017 at 4:00 pm CST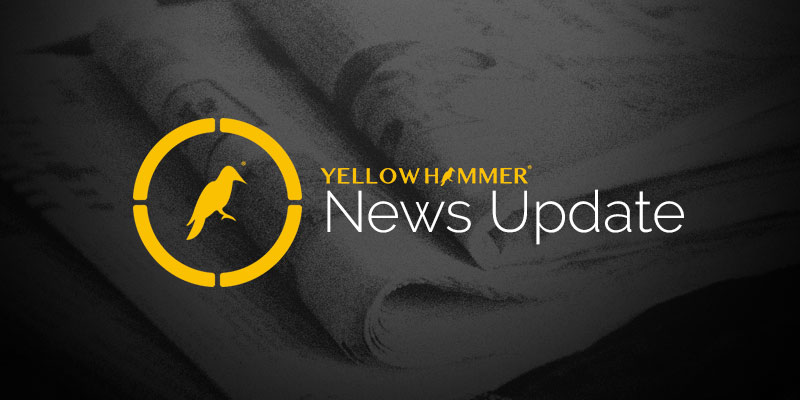 Mary Elizabeth Timmons Scott, 35, of Selma, who has been missing since Monday, is found dead today. Selma Police Chief Spencer Collier reports that Scott was found shot to death in the trunk of a car and that her ex-husband killed himself with a self-inflicted gunshot wound. She had a gunshot wound to the head and was found less than a half-mile from her home.
Yet another teacher, this one at Huntsville's Jemison High School, is accused of having sexual contact with a student. The unidentified teacher was escorted from the campus and put on administrative leave pending an investigation by Huntsville Police. The teacher has not been placed under arrest but there is an investigation into the allegations of sexual misconduct.
Judge Roy Moore is beginning to talk about hot-button campaign issues against Democrat rival Doug Jones, including abortion. Wednesday at a speech in Theodore at Magnolia Spring Baptist Church, Moore drew loud applause when he said he would work to defund Planned Parenthood and reverse Roe v. Wade.
Want to be the next Birmingham police chief? There is an opening as current chief A.C. Roper says he's resigning. New Mayor Randall Woodfin, who was critical of Roper and his style during his campaign, must now conduct a search. Roper was Chief of Police in Birmingham for 10 years and began his law enforcement career with the Montgomery Police Department and was there for 32 years.
Steven Wrea Ziaja, 39, of Falkville, who is an ABC agent with the state, was indicted on 12 felony charges, including allegations of using his state law enforcement position for personal gain. Ziaja's movies are unclear; but, he obtained information about people that is considered confidential, not public. Ziaja was booked into the Montgomery County Jail before being released on $30,000 bail. The case is being investigated by ALEA special agents.
Senate Majority Leader Mitch McConnell says the Senate is in the "home stretch" and that lawmakers will hold a final vote on the tax bill by the end of the week. The Senate bill cleared its first vote Wednesday and more votes will be held over the next few days on changes to get more Republicans on board. McConnell, speaking at a news conference about the benefit of the tax reform for small business said, "What's in this for the American people and for small businesses obviously is tax relief, an opportunity to hire more people and to build more of America."
Here's a bit of a switch. Tenisha Bonner, 34, of Center Point near Birmingham, is arrested today after posting a video to social media showing her hitting her husband. Police received a tip about the post and that she might be armed. They found the couple at a relative's home and sure enough, the man had cuts on his face. Bonner was not armed but was taken into custody.