Poll reveals 50 percent would vote for Moore…Snow possibility to shift down south…UN special official to visit Lowndes County for investigation…and more
written by J. Holland
on December 6, 2017 at 4:00 pm CST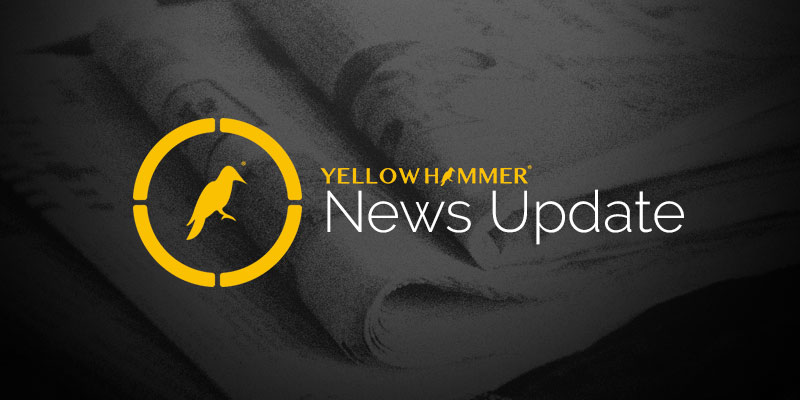 Steve Bannon, President Trump's former chief strategist, Tuesday, heavily criticized national Republican leaders to rally the voters behind Judge Roy Moore at a campaign rally at Oak Hollow Farm, just south of Fairhope, Alabama. Bannon called GOP leaders in Congress "cowards" and attacked the party's 2012 presidential nominee, Mitt Romney, as he defended Moore, who's denying allegations of sexual misconduct.
Meanwhile, Senator Orrin Hatch (R-Utah) is criticizing former White House adviser Steve Bannon for attacking Mitt Romney. Tuesday, at the Judge Roy Moore rally in Fairhope, Bannon called Romney a draft dodger who hid behind his religion. Today, in a release, Hatch called Bannon's attack "disappointing and unjustified." Hatch said Romney "has sought every opportunity" to serve his country.
Raycom News Network is out with another poll today. It's a statewide telephone survey of 3,200 likely voters and the results show 50 percent would vote for Moore if the election were held today, 43 percent would vote for Jones, 4 percent were undecided and 3 percent said they planned to write-in a candidate. 87 percent of the Democrats surveyed said they would vote for Jones indicating a highly partisan race. The special general election is Tuesday, Dec. 12.
Joe Arpaio, the outspoken former Arizona Sheriff, is the latest Republican big name to urge Alabama voters to support Judge Roy Moore for the U.S. Senate. Arpaio repeated some of President Donald Trump's comments that the Senate seat must stay in Republican hands. Arpaio, for 24 years, was the sheriff of Maricopa County, Arizona, until he lost re-election in 2016.
Well, now the National Weather Service says the snow, if there is any, will shift to south and east Alabama. NWS says both cold air and precipitation are possible in Alabama through Saturday, and some of it could be in the form of snow or a wintry mix with little or no accumulation expected. The best chance for snow, as of today, has shifted to the south.
Philip Alston, a U.N. special official arrives in the state this week. His mission is to investigate poverty, inequality and "barriers to political participation" in Alabama. Alston will arrive on Thursday and stay through Friday as part of a 15-day tour of the U.S. He will also visit California, West Virginia, Puerto Rico, Atlanta and Washington, D.C. In Alabama, Laston will be in Lowndes County assessing health care, drinking water and sanitation. He will also examine voting rights and political participation.