Your late afternoon Yellowhammer News update
written by J. Holland
on November 14, 2017 at 4:00 pm CST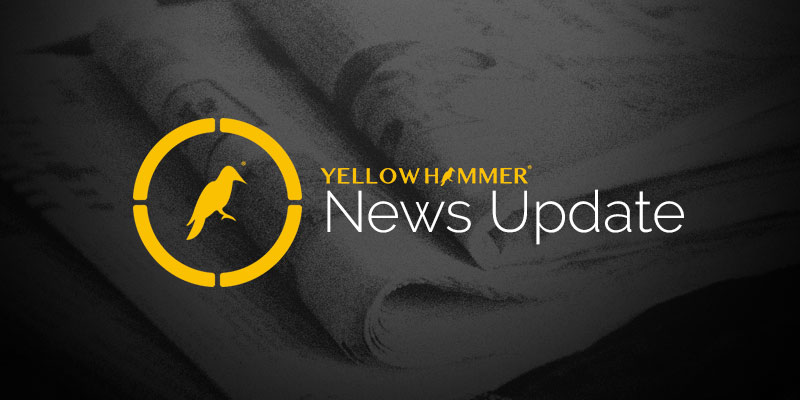 U.S. Representative Mo Brooks (R-Huntsville) is standing with Republican Senate candidate Roy Moore despite the allegations of sexual misconduct against him. Brooks said today that the conservative agenda is "vastly more important" than the claims against Moore. Brooks said he would vote for Moore but he declined to endorse the embattled Republican candidate.
Meanwhile, Roy Moore spoke in his hometown of Gallant, in Etowah County, about new claims that he sexually assaulted a 16-year-old girl in 1977 outside the Olde Hickory House where she was a waitress. Moore denied the claims and said he doesn't even know where the restaurant is that he was alleged to have been a regular at by the accuser, Beverly Young Nelson, of Anniston.
There are ongoing discussions in Washington with Senate Majority Leader Mitch McConnell talking about having Attorney General Jeff Sessions appointed to his old Senate seat if Alabama GOP candidate Roy Moore wins the election and is removed from office, according to a source. McConnell raised the question during a call on the GOP tax plan with Vice President Mike Pence today. The source added that Pence didn't say he was for or against the notion. The source said McConnell also suggested Sessions could run a write-in campaign for the seat.
Fired Auburn associate head basketball coach Chuck Person will apparently be grilled by prosecutors at his trial. They say they have 16 hours of phone conversations to use against him. The U.S. Attorney made the claim as Person pleaded not guilty Tuesday to charges in a college basketball bribery scandal. Eight people, including four coaches were indicted last week.
Attorney General Jeff Sessions, before the House Judiciary Committee today, is defending himself against the allegations of misleading Congress about his knowledge of communications between Russians and associates of President Donald Trump during the 2016 campaign. Sessions said he had a meeting with the Russian ambassador but felt that fell under his duty as a U.S. Senator.
Corey Davis, 27, of Florence, an accused serial rapist pleaded guilty today after several sexual abuse charges, from human trafficking to kidnapping, sexual torture and impersonating a police officer. Lauderdale County authorities say the crimes were committed by Davis and happened during a three-week span in June 2016. He will be sentenced on Dec. 6.