Gov. Ivey awards grant to early childhood education program…Former army captain receives medal in Tuscaloosa…Two inmates still at large…and more
written by J. Holland
on December 5, 2017 at 4:00 pm CST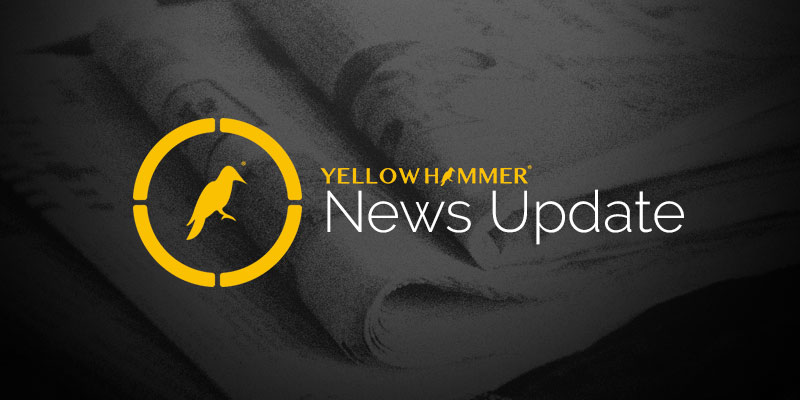 Today, Governor Kay Ivey awards a grant to a new early childhood education program. The W.K. Kellogg Foundation has awarded the Alabama Department of Early Childhood Education a $1.5 million grant. The funds will allow expansion of the Pre Through 3 innovative approach to early learning. Ivey made her remarks at Robert E. Lee Elementary School in Satsuma, which will be will be among the first to benefit from a grant.
The West/Central Alabama Chapter of the Association of the United States Army invites former Army Captain Gary Rose and Vietnam veteran to Tuscaloosa Monday in recognition of his award of the Congressional Medal of Honor, recently by President Donald Trump. Rose was credited with treating more than 60 soldiers during a four-day battle behind the enemy lines in Laos, more than fifty years ago during the Vietnam War.
Antwone Wilson, 22 and Ronald King, 27, the two inmates who escaped from Saint Clair Correctional Facility in Springville, Monday are still at large. Wilson is serving a life sentence for robbery and King is serving 50 years for burglary, rape, sodomy and sexual torture in 2013. If you have any information about their whereabouts call 800-831-8825.
Jimmy Lee Newell, 52, of Tuscaloosa, has been arrested by Tuscaloosa authorities and charged with rape and sodomy involving two juveniles over the past year. Newell has been formally charged with first-degree rape and first-degree sodomy. The Tuscaloosa's Department of Human Resources were made aware of the sexual assault of the two young children, a boy and a girl, under the age of 12. Newell is in the Tuscaloosa County Jail on a $120,000 bond.
Donald Eugene Kelley, 49, of Rainbow City and a foster father, was arrested in connections to charges of sexual abuse of a minor. Rainbow City Police Chief Jonathon Horton says Kelley turned himself in to the Etowah County Jail after he was charged with sodomy. Kelley had access to children through his position as a respite, offering relief for area foster parents in need of a break.