Dog attack leaves one Guntersville woman dead and the other severely injured…Trump considers options to help Moore…and more
written by J. Holland
on November 29, 2017 at 4:00 pm CST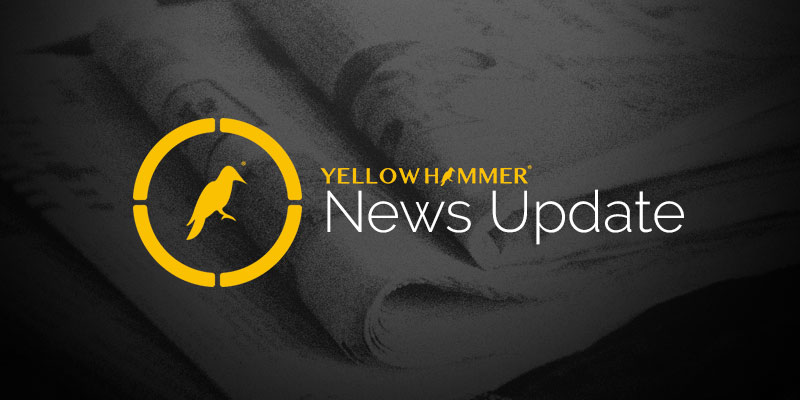 Tracey Patterson Cornelius, 46, of Guntersville, is mauled to death just after 8 a.m. today in Guntersville. Cornelius and another woman were walking on Jason Road just off Alabama 79 South, when dogs attacked; she died in the attack, according to Marshall County Sheriff Scott Walls. The other woman was seriously injured and is being treated at a hospital. Three of the four dogs have been captured.
President Trump, even after announcing he will not come to Alabama for Judge Roy Moore, is considering options to help Moore win the Senate election on Dec. 12. Politico reported today that the popular Trump may try to bolster Moore in the state. Moore's campaign has been beleaguered by allegations of inappropriate conduct with teen girls 40 years ago. Moore denies the allegations.
Attorney General Jeff Sessions, at the Justice Department today, announces new tools to combat the opioid drug crisis. The Justice Department and the DEA announced three initiatives to combat what the Attorney General says is the deadliest drug crisis in American history. He stated, "I'm ordering all our US Attorney offices to designate an opioid coordinator to serve as a kind of quarterback of our anti-opioid efforts in that community." The other initiatives include increased funding for state and local enforcement and restructuring the DEA's field divisions.
Wednesday, Governor Kay Ivey appointed T. Michael Anderton to the office of Jefferson County District Attorney for 10th Judicial Circuit. Governor Ivey said, "Having dedicated his legal career to bringing justice to innocent victims and their families, and working 33 years in the Jefferson County DA's Office, I am confident in Mike's abilities to effectively serve as District Attorney." The appointment is effective this Friday. Anderton will serve until the 2018 general election.
LinkedIn and Spotify have named the most popular holiday songs for the office playlist. Here's what they came up with:
All I Want for Christmas is You by Mariah Carey
Last Christmas by Wham
It's Beginning to Look a Lot Like Christmas by Michael Bublé
It's the Most Wonderful Time of the Year by Andy Williams
Holly Jolly Christmas by Michael Bublé
The AP is reporting that Roy Moore will begin talking about hot-button social issues like abortion. Now, back on the campaign trail, Moore has hammered Mountain Brook Democrat Doug Jones by juxtaposing Moore's position to outlaw abortion altogether against Jones' support of abortion rights. Moore's campaign even suggested on social media that Jones, if elected, would seek to put another pro-abortion justice on the Supreme Court.