Your afternoon Yellowhammer News update
written by J. Holland
on November 10, 2017 at 1:15 pm CST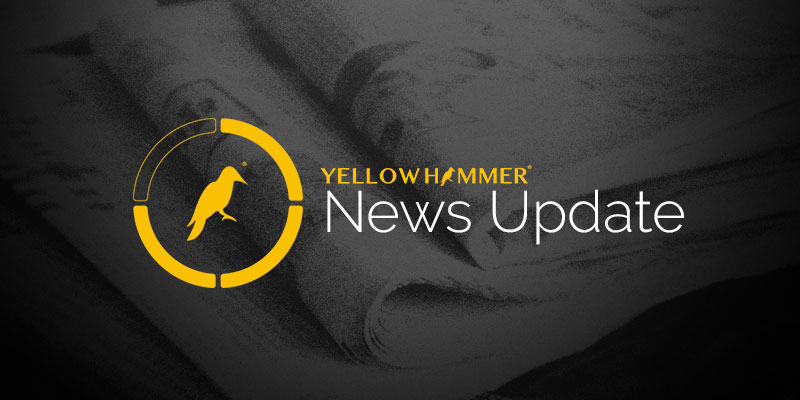 Eric Scott Dart, 30, a former Alabama stockbroker, who was accused of embezzling over $200,000 from BBVA Compass Bank, pleaded guilty to bank embezzlement charges and signed a plea deal with prosecutors. In a news release Wednesday, the U.S. Attorney's Office for the Northern District of Alabama said Darty worked for the bank when he began manipulating customer cashier's checks that were intended to purchase insurance.
Jeremy Keith Pritchett, 40, allegedly stole $16,000 from Hurricane Irma evacuees in an identity fraud scheme. Police in Georgia say Pritchett used his position as a personal banker at Wells Fargo to fraudulently open debit cards for customers' accounts. Pritchett defrauded 14 victims, 10 of whom were over 65 and had very little income. Pritchett pleaded not guilty Thursday.
Steve Bannon, President Trump's former chief strategist, is criticizing the Washington Post as part of the "opposition party" after it reported allegations of sexual misconduct by Alabama Senate candidate Roy Moore. Bannon is one of Moore's most vocal supporters. Thursday, in New Hampshire, Bannon said the Post is an "apparatus of the Democratic Party." Bannon asked, "Now is that a coincidence? That's what I mean when I say opposition party."
Monday, beginning at 8 a.m., the Alabama Department of Transportation (ALDOT) will begin resurfacing the I-20 eastbound center lane from mile marker 173 to mile marker 182 in Talladega County. This work will require the center lane and inside lane to be closed from 8 a.m. until 8 p.m. The resurfacing should be completed by Nov. 17. Drivers should expect delays during the project.