MADNESS: Troy qualifies men's and women's teams for NCAA basketball tourney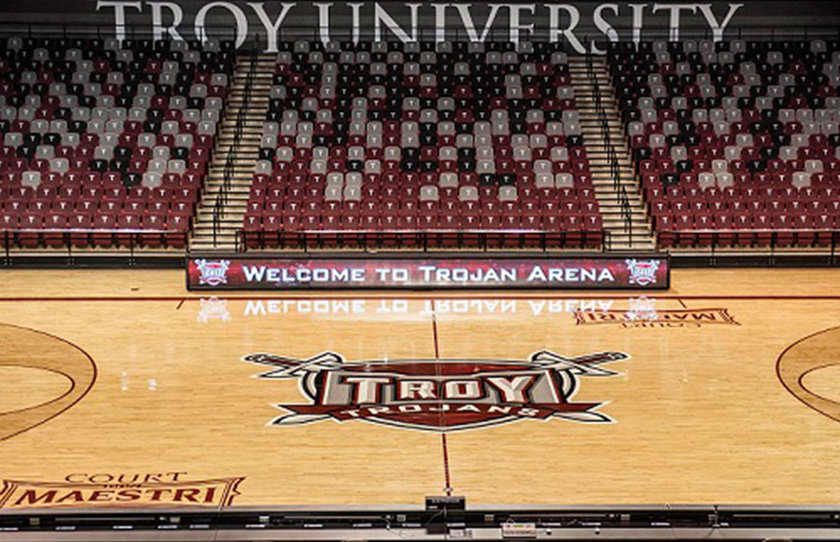 TROY, Ala. — Winning your conference's end of the season tournament? Pretty tough. Winning both the men's and women's tournament for your conference? Almost impossible.
In winning both the men's and Women's Sun Belt Conference Tournaments, Troy University is one only seven schools to accomplish this incredible feat. In doing so, the school will be participating in both iterations of "March Madness."
The men's squad will face off against the hot Duke Blue Devils in their first game. The Trojans won the Sun Belt Conference Tournament and earned the 15 seed in the East region. Duke, a two seed, is fresh of off its latest ACC Title and hopes to win its sixth national championship. Their game will be broadcast on TBS at 6:20 p.m. on Friday.
The Trojan's 59-53 Sun Belt Title Game victory over Texas State earned the program its first NCAA bid since 2003. They finished the season with a 22-14 record.
As for the women's team, they clinched their bid with a 78-64 victory over Louisiana-Lafayette. They will appear in the tournament for the second year in a row after not making the field since 1997.
The Lady Trojans do not yet know their opponent, as the NCAA Women's Selection Show will take place tonight at 6 p.m. CT on ESPN.
Only Florida Gulf Coast, Princeton, Bucknell, Texas Southern, Gonzaga, and New Mexico State won both their men's and women's conference tournaments. No school in the so-called "Power Five" accomplished the feat.
Elsewhere in Alabama, the state's other schools are prepping to make some postseason runs as well. JSU's men's basketball team was the first to clinch a bid to the NCAA Tournament. In winning the Ohio Valley Conference Tournament, the Gamecocks qualified for March Madness for the first time ever. Also a 15 seed, JSU will face of against the Louisville Cardinals in the Midwest region.
JSU was the fourth seed in the OVC Tournament and upset two seed UT Martin in the championship game. In winning the final, JSU completed a remarkable comeback season at 20-14, after going 8-23 last year.
The Alabama Crimson Tide men's team did not earn an invitation to the NCAA tournament, but they will be participating in the NIT. As a three seed, Alabama will face eight seed Richmond in Tuscaloosa. UA finished the season 19-14 in Coach Avery Johnson's second season.
Both the Auburn Tigers and the UAB Blazers men's teams failed to qualify for either major post-season tournament.