LSU Running Back Seems to Think 'Bama is Still Scared of the Tigers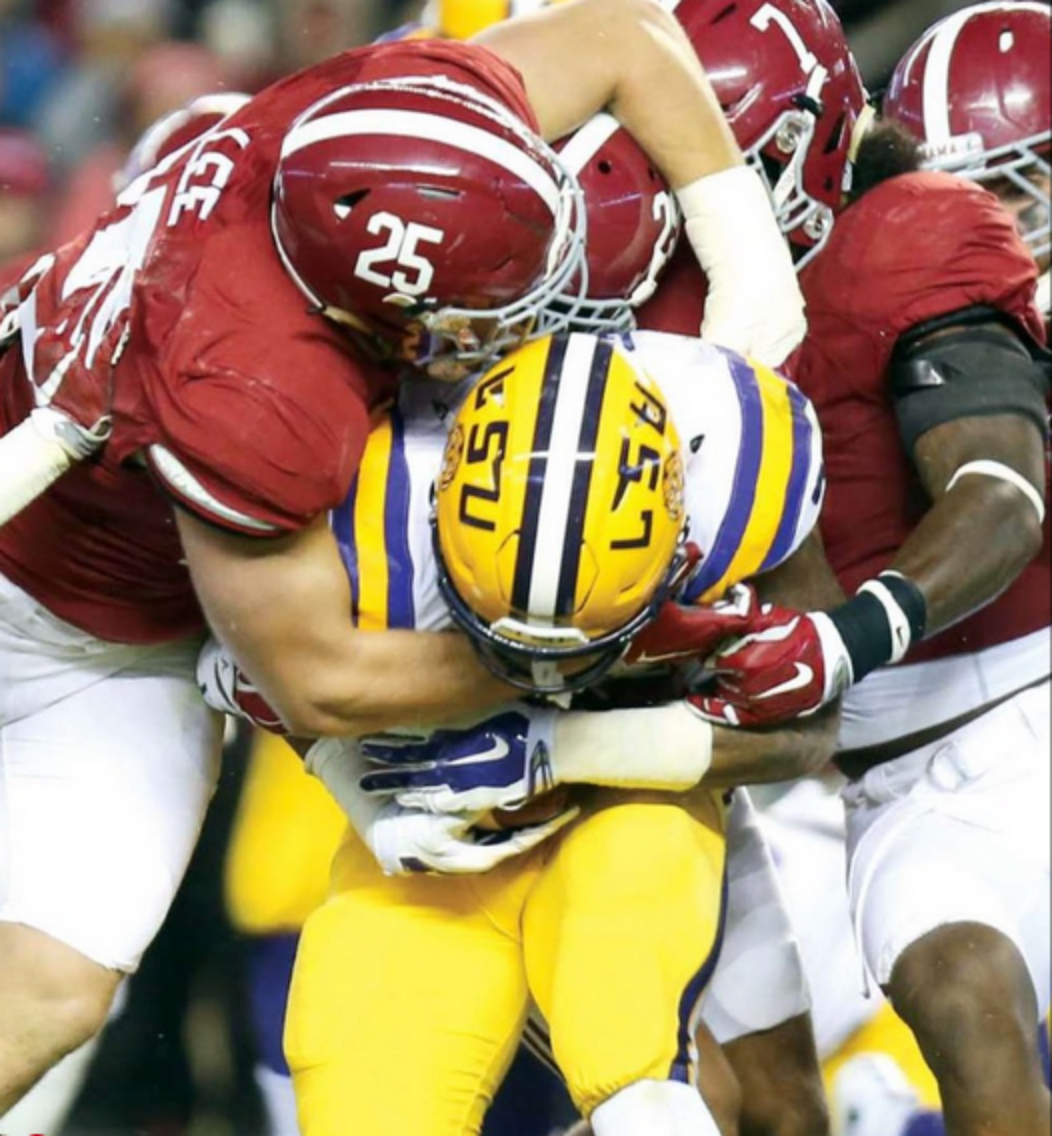 With SEC media days in full swing, smack talk from Bayou Bengal running back Derrius Guice is heating up again in 2017.
According to TideSports.com, Guice showed no retreat from last year when he said the heralded Crimson Tide defense was scared. Of course, his jab seemed to ignore the fact that Alabama has won the last six straight match-ups against LSU and that Guice's career stats vs the Tide consist of a whopping two carries for eight yards.
Last year, he said, "Alabama always stacks 10 people in the box to stop us… They're scared as well."
This year, TideSports.com offered him the chance to back away from that position, and while he apparently didn't use the word "scared" again, he certainly insinuated that's the case for Alabama. "Like I said last year, every time we were about to run they have like the whole box loaded."
Guice continued, "I don't know where everyone else's head is against Alabama. Like I said earlier, we have to take it one game at a time. We'll worry about Alabama when we get there."
Whether or not Guice is worried about Alabama today, only he knows, but the talented young back seems eager to convince everyone (and possibly himself) that the loaded Crimson Tide defense is worried about him. On November 4th at Bryant-Denny Stadium, all the world will know.