Bill to remove earmarks, consolidate budgets filed in Alabama Senate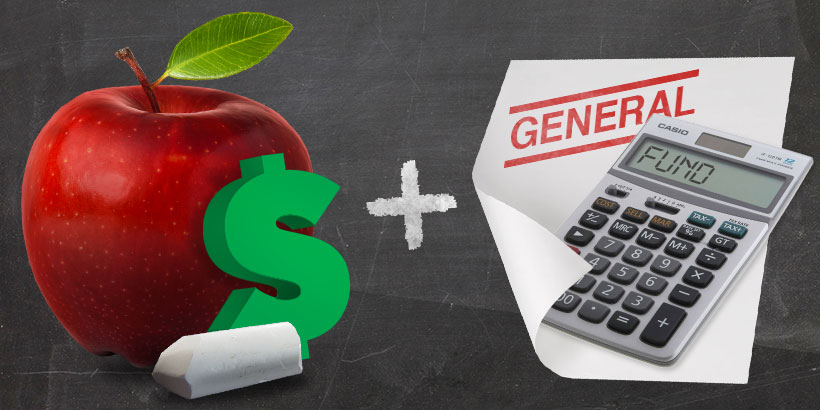 MONTGOMERY, Ala. — A three-page bill filed Friday in the Alabama Senate could have huge ramifications for the way the state budgets are constructed in future years.
For decades, Alabama has constructed two separate budgets, the larger education budget which funds schools and other "educational" endeavors, and the general fund budget which funds Medicaid, corrections, the Department of Human Resources (DHR), and public safety. Only two other states have separate budgets.
Within each of those budgets are hundreds of earmarks which require certain revenue streams to go toward particular programs. With 91 percent of Alabama's tax revenues already earmarked, it is difficult for the state to prioritize spending in years where there are shortfalls.
For Fiscal Year 2016, Alabama faces a $250+ million shortfall in the general fund, while the education fund has a surplus of approximately the same amount.
The bill, a proposed constitutional amendment (CA), would remove all earmarks, unify the two budgets, and give lawmakers more leeway in constructing a budget that would fulfill all of the government's duties without the need to raise taxes.
The bill's sponsor, Gerald Dial (R-Lineville), said he introduced the bill because he continually hears from his constituents that they feel they already send enough money to Montgomery, but because the money is earmarked the legislature can't move it around the address budget issues.
Dial told Yellowhammer News Friday that despite what he's hearing from people in his district he's not sure that the people have enough trust in the state legislature to pass the amendment.
"There's a time when you have to be responsible and quit worrying about reelection and do what needs to be done for this state," Sen. Dial said, "and I think we're at that point."
The bill has 8 co-sponsors in addition to sponsor Senator Dial, including Senate President Pro Tem Del Marsh (R-Anniston).
Just a few years ago such a proposal would have been unthinkable; the then-powerful Alabama Education Association (AEA) would have quashed any hint of budget unification in a heartbeat. But as the AEA has steadily lost power and Republicans have gained control of the legislature the idea has gained traction.
The road to passage will not be easy, as there is expected to be opposition even from within the Republican party, and time is running out for the session.
President Pro Tem Marsh told Yellowhammer News Friday that, while passage of the bill may be difficult this session, it is a step in the right direction.
"I believe if you unify the budgets you incentivize everyone to come to the table," Marsh said. "Right now with the problems being in the general fund, the education fund has no incentive to worry."
Education budget chairman Trip Pittman (R-Montrose) reportedly asked one reporter if the bill's co-sponsors had "lost their friggen minds."
While the proposed CA, should it pass out of both houses and be approved by a majority of Alabama voters, would not affect the problem for FY 2016, it could go a long way in giving legislators the wiggle room to resolve future budget issues without drastic measures.
That also means, however, that lawmakers are still on the hook for coming to a compromise for the upcoming fiscal year, which begins October 1st.
Thus far, only the House has passed a general fund budget, one which Governor Robert Bentley called "unworkable" and has threatened to veto which makes cuts to every program it funds, including Medicaid and corrections.
The bill, SB502, will be heard in the general fund budget committee next week.
---
Like this article? Hate it? Follow me and let me know how you feel on Twitter!

— Elizabeth BeShears (@LizEBeesh) January 21, 2015