How an "ESPN Staffer" Beat the System During Clemson-Auburn Game Saturday Night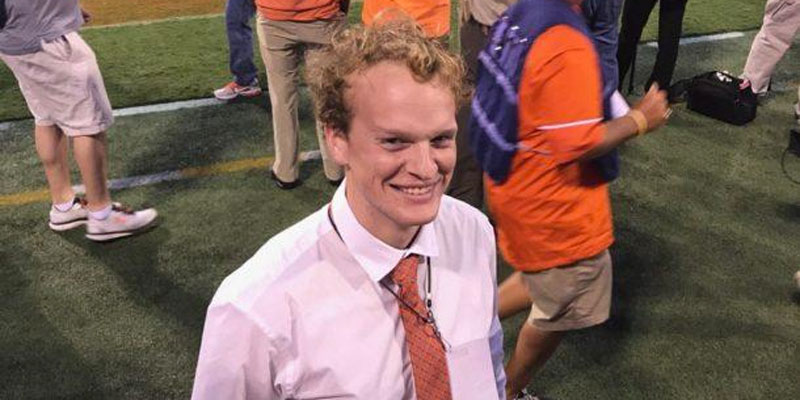 According to a report by the Tab, a Clemson student referred to only as Nathan was so desperate to see the Tigers play the Tigers Saturday night, he reportedly made a fake ID to get into the game, but not just any fake credentials. Using expert Photoshop skills, this enterprising economics major made a fake ESPN badge, and the gatekeepers at Clemson bought it hook, line, and sinker.
Talk about a pick play that would make Hunter Renfrow envious—though Nathan would probably just call it a rub route—using the hilarious pseudonym "Rocco Refsnyder," Nathan was waived straight to the sidelines under the guise of an "Operations Technician" for ESPN, according to the Tab.
In a Tweet he later deleted, Dane Szalwinski posted several images (shown below) that captured the bravado of his crafty friend Nathan, who became a temporary sideline superstar with courage that might have rivaled that of the actual boys of fall.
As the old timers say, "stupid's never scared," so, in a world where nothing digital is ever truly deleted, Nathan was either really smart, really dumb, or some of both—but he definitely wasn't scared.