Former Alabama chief judge's request to expedite appeal approved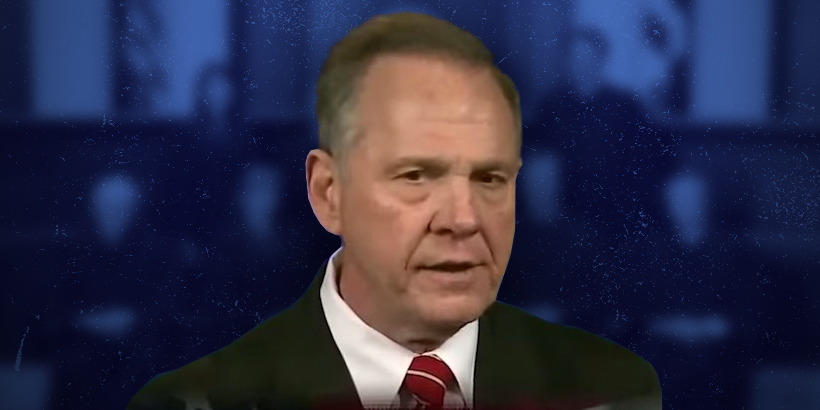 In February, ousted Alabama Chief Justice Roy Moore sought to speed up his court appeal by waiving a major portion of the hearing process. Now, as he deals with financial hardship imposed by his suspension from the Alabama Supreme Court, a panel of judges has agreed to his request to drop oral arguments in the courtroom.
The next scheduled oral argument in Moore's case had been set for April 26th. His suspension from the bench means that Moore is prevented from collecting his salary and benefits from the state.
"Chief Justice Moore did nothing wrong and should have never been charged. To allow a precedent that punishes Alabama judges based on political whims will completely undermine our system of justice," said Mat Staver, Moore's attorney.
Moore was suspended without pay for his defiance of the U.S. Supreme Court's ruling on same-sex marriage back in September. The Alabama Court of the Judiciary found that Moore's order instructing probate judges to violate the SCOTUS decision violated judicial ethics and suspended him for the remainder of his term.
If upheld, the suspension ensures that Moore will never sit on the court again. The Alabama state constitution prevents people at or above the age of 70 from running for a seat on the Supreme Court. When Moore's current term expires in 2019, he will be 71.
"This was a politically motivated effort by radical homosexual and transgender groups to remove me as Chief Justice of the Supreme Court because of outspoken opposition to their immoral agenda," Moore said after the ruling. "This opinion violates not only the legal standards of evidence but also the rule of law which states that no judge can be removed from office except by unanimous vote."
Moore was previously removed from the bench in 2003 when he refused to remove a monument of the Ten Commandments from the Alabama Judicial Building. He was re-elected Chief Justice in 2012.