Trump makes appearance in Moore's TV ad…SAS Automotive Systems comes to Tuscaloosa…Sylacauga's Jim Nabors dies..and more
written by J. Holland
on November 30, 2017 at 1:00 pm CST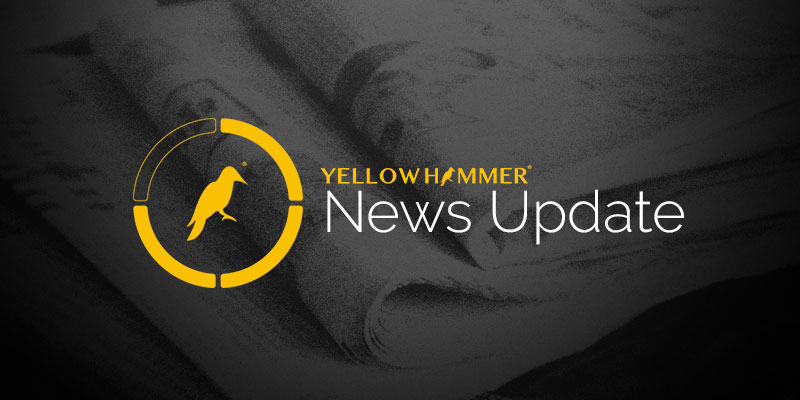 President Trump makes an appearance in Judge Roy Moore's new TV campaign ad released Wednesday. The ad uses a brief video clip of Trump's Nov. 21 appearance at the White House where he criticized Moore's opponent, Mountain Brook Democrat Doug Jones. The ad is titled "Contrast" and promotes Moore's positions on a border wall, Second Amendment rights, tax cuts and conservative judges.
SAS Automotive Systems, an auto supplier for the new generation of Mercedes-Benz SUVs built in Vance, is coming to Tuscaloosa County. The new company builds cockpit modules and will employ about 170 new jobs. 160 of the employees will work in the shop and the company plans to start the hiring process soon, with production set to start next year.
Willie Brooks, 56, of Anniston, was struck and killed by a train Tuesday at around 6 p.m. Calhoun County coroner Pat Brown said Brooks was walking along the railroad crossing on Glen Addie Avenue, underneath the Alabama 202 overpass, when the train hit him. Brooks was walking along the tracks alone and a passer-by found him after he was struck by the train. An investigation is underway. Norfolk Southern Railroad will also investigate the death, but there is no indication of any wrongdoing on the part of the railroad.
Sylacauga's Jim Nabors, who played Gomer Pyle in the 60s, was also on the "Andy Griffith Show" and later his own television series, has died. During his career, Nabors appeared on many variety shows and hosted his own musical specials in the 60s and 70s, often featuring his smooth and booming baritone voice. Nabors was also well known for singing "Back Home Again in Indiana" at the start of the Indianapolis 500 from 1972-2014. Jim Nabors died at age 87.
With the deadline to avoid a government shutdown looming, House Speaker Paul Ryan says the only way to move forward in a bipartisan way, is for Democrats to participate in negotiations. He stated, "It would be nice for our Democratic leadership counterparts to actually participate in the negotiations that are necessary to not just keep the government open but to get a cap agreement. I don't know why they decided not to show up for these negotiations." Chuck Schumer and Nancy Pelosi were scheduled to meet with President Trump and GOP leaders at the White House earlier this week to discuss a deal to keep the government open, but the Democrats decided not to attend after the President seemingly attacked their positions on Twitter.