State lawmaker pre-files bill to make it illegal for smoking in cars with children…cleanup continues on Auburn grounds…and more
written by Andrea Tice
on November 28, 2017 at 10:00 am CST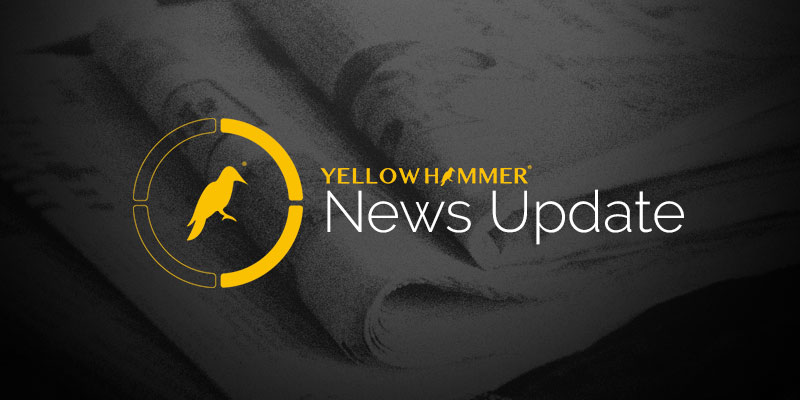 Alabama Congressman Mo Brooks (R-Huntsville) makes it known he voted for Republican Senate candidate Roy Moore by way of an absentee ballot.
Brooks was in his district delivering a legislative update, where a lively debate occurred that was centered mostly on the latest allegations against Republican Senate candidate Roy Moore.
Brooks said, "If I had to choose which side I'd want to take because of which side I think would prevail in a court of law, I would choose Roy Moore's side."
A state lawmaker wants to take on smoking in the presence of children. Democrat Rolanda Hollis of Birmingham has pre-filed a bill in the State House ahead of the 2018 legislative session. The bill would make it illegal for an adult to smoke in a vehicle when a child is a passenger, due to the effects of secondhand smoke. Anyone breaking the law would be fined. Eight other states have laws in place already for smoking in cars with children.
Cleanup continues in Auburn following the football team's big win of the Iron Bowl. Ground crews are still dealing with damaged hedges surrounding the field after thousands of Auburn fans flooded the area in celebration of defeating Alabama. Eric Kleypas is in charge of turf and grounds at Auburn. He says the damage is similar to the Kick Six win of 2013. He says their greenery will recover.
The pilot of a US Navy aircraft who died while trying to save his crew is being hailed a hero. 28-year-old Lieutenant Steven Combs died with two other service members as the plane went down in the Philippine Sea last week. Eight survivors of that crash were rescued by the Navy. The co-pilot is one of those survivors. Ronald Flanders says that Combs tried his best to land the disabled plane so that others could survive. Family members say that Comb's heroic sacrifice does not surprise them.
The House Judiciary Committee is working on a concealed carry reciprocity bill this week. The bill would require states to recognize and honor concealed carry credentials from other states. It would also mandate that states allow their own residents to acquire carry permits from other states. Ten states with restrictive gun laws, including New York and California, plan to fight the bill. The bill may pass the House, but the Senate is a much different issue.
A woman who worked for Michigan Democrat Congressman John Conyers wants to be able to speak out about her sexual harassment settlement with the lawmaker. The woman agreed to a non-disclosure agreement back in 2015. She was also paid $27,000 dollars with taxpayer money after she was fired from the congressman's office for rebuffing Conyer's sexual advances. The non-disclosure agreement would become null and void if the woman is subpoenaed to testify by any congressional committee.
And on the topic of sexual harassment and assault, Massage Envy, a chain spa business, is dealing with now 200 claims by women of sexual abuse at the hands of their masseuse. The company is facing a lawsuit for knowing about the abuse claims and not doing anything about it.