Seven tornados touched down in Alabama according to National Weather Service
written by Andrea Tice
on February 12, 2018 at 7:00 am CST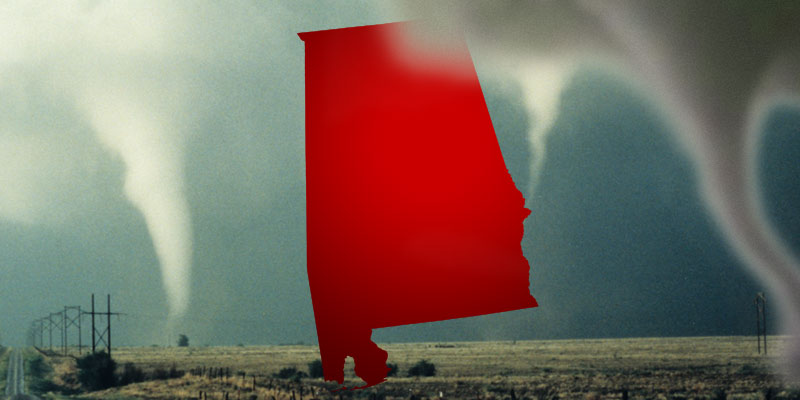 The National Weather Service confirms that seven tornados touched down in Alabama in the past four days.
The latest was over the weekend near Chatom in Washington County.
It was an EF-0 with 75 to 80 mph winds.
There were no injuries.
The other six all happened last Wednesday in various parts of the state.