Rogersville singer places top 10 on 'The Voice'…No. 2 Auburn to face No. 6 Georgia for SEC Championship Game this Saturday…and more
written by Andrea Tice
on November 29, 2017 at 10:00 am CST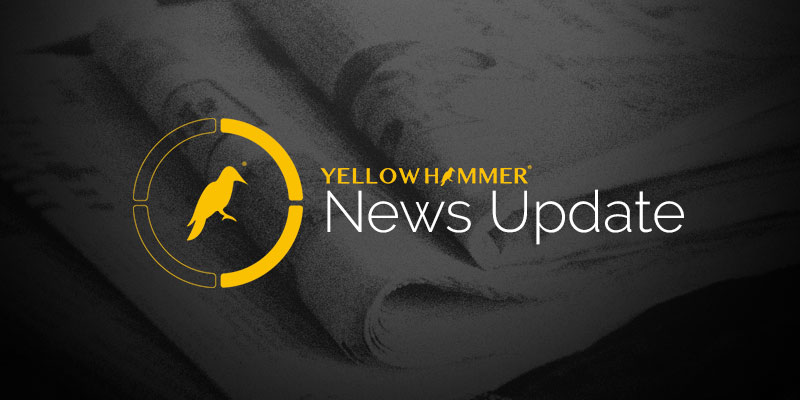 A four-month sting operation wraps up in Bessemer. Operation Python put the squeeze on criminals. 129 arrests were made and 32 guns were seized, along with over a $100,000 worth of drugs. Bessemer District Attorney Lynneice Washington says the task force was aided by multiple law enforcement agencies including the Jefferson County Sheriff's Office, U.S. Marshals Service and the FBI.
Cyber Monday has a lot of criminals looking for packages on porches. With the holiday season upon us, more and more people are shopping for Christmas gifts online. After you click "purchase," UPS, FedEx and other delivery services bring those gifts right to your front door. Without the proper preparations, anyone could walk up and take them. So, make proper preparations when you know packages will be arriving.
A NASCAR legend passes away. Bud Moore, NASCAR Hall of Famer, World War II vet who was awarded five Purple Hearts and two Bronze Stars, has died. NASCAR announced Moore's death today. Born Walter Moore Junior, he always has gone by simply "Bud." No details were given, but Moore lived in Spartanburg, South Carolina. He referred to himself as "a country mechanic who loved to make `em run fast." Bud Moore died at 92.
Residents of the small town of Rogersville are singing the praises of one of their own. Country singer Red Marlow placed in the top 10 contestants for the national singing competition on NBC, "The Voice." Marlow sang the Garth Brooks song, "The Dance", chosen by fans of the television show.
The college football playoff rankings are out and it's a change from the previous lists. Alabama falls from No. 1 to 5 while Auburn gets plugged into the No. 2 spot just below Clemson. Auburn will be taking on No. 6 ranked Georgia in the SEC Championship Game this Saturday in Atlanta.
Details are slowly emerging about the morning shock news that NBC Today show co-host Matt Lauer is terminated from his job. The move by NBC executives comes after an NBC employee filed a complaint of inappropriate sexual behavior. Reports are suggesting the behavior in question by Lauer occurred during the Rio de Janeiro Olympics. NBC's official statement also indicated that there may be more cases coming to light with other women at the company. Lauer has been with NBC for decades.
The U.S. Supreme court will be hearing a case today that deals with cellphones and privacy. Carpenter v. United States involves the police seizure of cellphone records without a warrant. Timothy Carpenter and the American Civil Liberties Union is bringing the case to the Supreme Court, saying the classical interpretation of the Fourth Amendment must be reconciled with the modern society.