New MTV television show hosts party in Montgomery tonight…execution date set for Madison…TSA initiates new screening causing longer lines…and more
written by Andrea Tice
on November 22, 2017 at 1:00 pm CST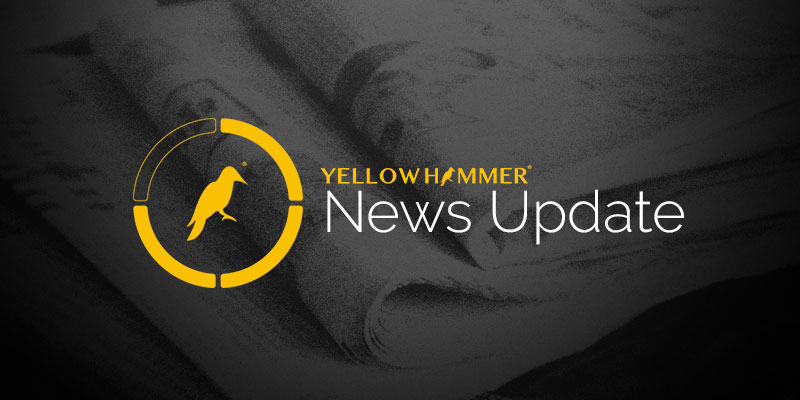 An execution date has been set today by Alabama's Supreme Court. Vernon Madison is slated to be executed on Jan. 25. Madison had claimed to be mentally incompetent back in 2016 due to a series of strokes. The 66-year-old was given a stay of execution by the 11th U.S. Circuit Court; however, the U.S. Supreme Court ruled in early November that Madison is competent for execution. Madison has been on death row since 1985 for the slaying of a Mobile police officer.
More details are emerging on how law enforcement caught up with an escaped Alabama inmate, who was considered armed and dangerous. A tip about a suspicious person near an apartment complex alerted police in Decatur, Georgia. Officers arrived to find Vernon in front of a door. He was taken into custody without incident. Vernon was identified despite giving police a false name. They found a pistol, alcohol and marijuana in his possession. Vernon now faces a slew of additional charges for the escape, including kidnapping, theft and drug possession.
Three men from Florida are under arrest in south Alabama with a slew of credit and debit cards. Enterprise Police were called to a Walmart where the suspects were using a fraudulent credit card. When police searched the men's vehicle, they found 350 other cards worth $11,000.
The three men were taken to the Coffee County jail and are facing forgery and stolen identity charges.
A Guntersville woman is facing charges of sexual abuse of a child under the age of 12. 30-year-old Anna Marie Gomez has her bond set at $1 million. A forensic analysis is underway of electronic devices seized from Gomez's home. Authorities say more charges are likely to be filed, including federal charges when the investigation is complete.
A new television show is launching on MTV and involves the southeast region of the United States. A party for the new show is happening tonight in Montgomery at the Blackfinn Ameripub. The show is called 'Floribama Shore'. Some of the cast members from the show will be attending the Montgomery event.
The Transportation Security Administration will be initiating a new screening effort, just as everybody heads out for Thanksgiving. Travel lines at airports will be longer as the TSA tries to close the security gaps in their baggage screening process that now includes passenger electronic devices. The TSA is responding to another investigation from their inspector general that showed lapses in their security procedures and gave them a failing grade.
The wife of senator Rand Paul from Kentucky says her husband is in pain with every single breath, after a neighbor tackled him and broke six ribs. Kelly Paul says her husband's attacker blindsided him while Paul was mowing his lawn and since then, Paul has had pneumonia develop due to fluid in his lungs. Paul's wife says the only issue between her husband and his attacker Rene Boucher is whatever has developed in Boucher's mind, since neither have spoken to each other in ten years.