Your weekend Yellowhammer News update
written by J. Holland
on November 11, 2017 at 7:00 am CST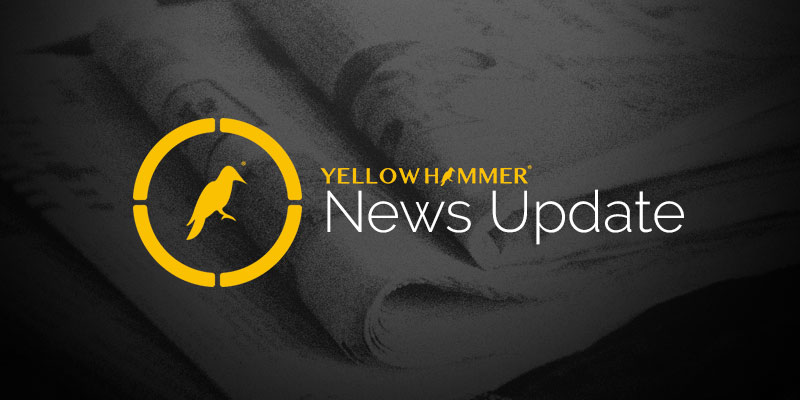 Yesterday Roy Moore made a very strong statement regarding the frantic last 36 hours and the allegations against him as detailed in the Washington Post. Moore said was it apparently not good enough, in his case, to say he is innocent. In his statement, he said, "I have never provided alcohol to minors, and I have never engaged in sexual misconduct. As a father of a daughter and a grandfather of five granddaughters, I condemn the actions of any man who engages in sexual misconduct not just against minors but against any woman."
Last week the TVA voted to increase its CEO's pay, Bill Johnson, by 5.5 percent, after the utility lowered its carbon emissions, injury rates and costs. Johnson was paid nearly $5 million last year, with a reported base salary of roughly $995,000. Johnson, the highest-paid federal employee in the nation, now makes more than $6 million, including retirement and other benefits.
Jamarcus Mahone, was found guilty of killing 16-year-old Raven Hamilton, a student at Murphy High School, as she sat with friends in the backseat of a car. Last week, the Mobile County district attorney's office announced that Mahone has been sentenced to life in prison. Police said Mahone thought he was shooting in a car driven by someone he argued with earlier in the day.
William Anthony Gosha III, of Phenix City, is the subject of a federal indictment which accuses him of using stolen IDs from state prisoners and others to file for more than $19 million in fraudulent tax refunds. The indictment alleges Gosha and others filed more than 7,000 federal tax returns using stolen identification between November 2010 and December 2013. There are 18 claims in the indictment that total nearly $50,000. Of those, six were allegedly filed by Gosha and those came to more than $11,000.