Moore retains the lead in the Senate race
written by J. Holland
on December 11, 2017 at 2:00 pm CST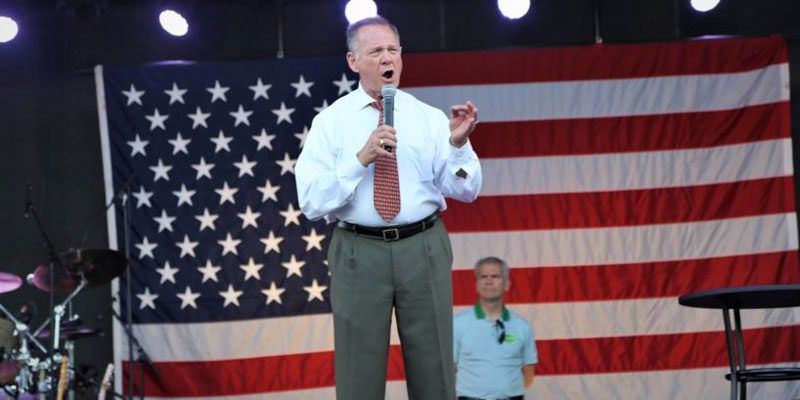 Judge Roy Moore's lead is widening on the eve of the Alabama Senate race.
His lead over Mountain Brook Democrat Doug Jones is by at least five percentage points, according to the most recent polls.
Two polls, one by the Trafalgar Group and the other by Gravis, show Moore leading by as much as five points.
The polls come just ahead of tomorrow's election and about four weeks after Moore was alleged to have had sexual contact with several teenage girls in the 1970s.
The allegations have been denied by Moore.