Justice Bryan seeks another term…Fog hits areas in central and northern parts…Two Birmingham brothers are found dead in front of mother…and more
written by Andrea Tice
on December 1, 2017 at 7:00 am CST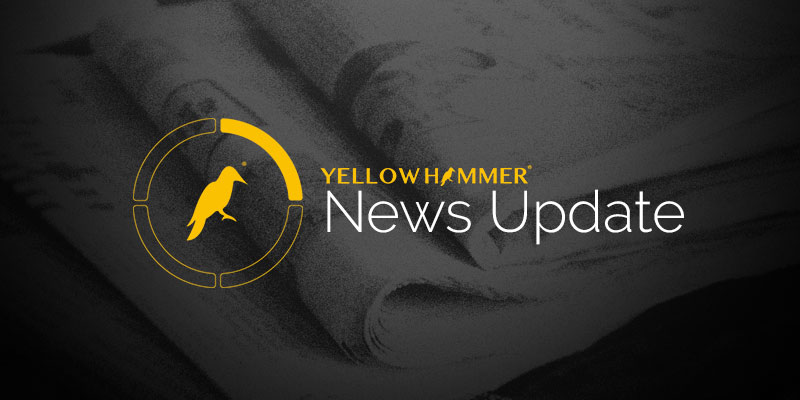 Dense fog is hitting areas in the central and northern parts of the state. Visibility is down to a few hundred feet. Low beam headlights are the best to use in fog situations. Use extra caution while driving in the early morning hours before the fog burns off.
A member of the State Supreme Court announces he will seek another term. Justice Tommy Bryan has been on the Alabama Supreme Court since 2013. He will seek re-election in 2018. Bryan says he wants to continue bringing leadership and judgment that the people of Alabama can trust. Bryan grew up in Crenshaw County and graduated from Troy University and the Jones School of Law.
A horrific murder suicide in Birmingham claims two young lives in front of their mother. Two brothers, Dewayne and Jeremiah Price, 22 and 24 years old, got into a fight over money. One of the brothers pulled a gun and shot his brother then turned the gun on himself. The mother of both men heard the noise and found both her sons on the ground in front of their home. Birmingham Police Chief A.C. Roper says that two men treating life so cheaply over money is absolutely mind boggling.
The U.S. Department of Veterans Affairs is announcing a free Veteran Identification card. The card will provide proof of military service and can be used at retailers and other services. The VID card will be issued within 60 days of application. It can be obtained on the VA website. Veterans who get the card will no longer have to carry papers or DD214s with them to get discounts.
President Trump is calling a particular not guilty verdict a disgrace. The illegal immigrant who shot Kate Steinle in San Francisco was ordered to be deported. He was not given a guilty verdict in her death, or even the charges of involuntary manslaughter. Trump tweeted out following the jury verdict saying it's no wonder the people of our country are so angry with illegal immigration. Trump also warned Democrats that they will pay a big price in future elections for being weak on crime. San Francisco is a Democrat sanctuary city.
The Justice Department has plans to release a report next week that will show how much money has been spent by Special Counsel Robert Mueller. Mueller was appointed to investigate any Russian interference into the presidential campaign. The report will be made public and also be sent to Congress. One indictment has come out of the investigation, that of Trump's former campaign chairman Paul Manafort. Manafort is charged with lying about his Russian contacts before taking the job with the Trump campaign.
The White House press secretary Sarah Huckabee Sanders confirms that Secretary of State Rex Tillerson will finish out the year in his position. Sanders gave no more details or answers to the future with Tillerson. Sanders was asked the question following a report from The New York Times that claimed plans were underway to oust Tillerson from the State Department.