Birmingham searches for new police chief…Hoover Police investigate cyclist death…House issues mandatory sexual harassment training…and more
written by Andrea Tice
on November 30, 2017 at 7:00 am CST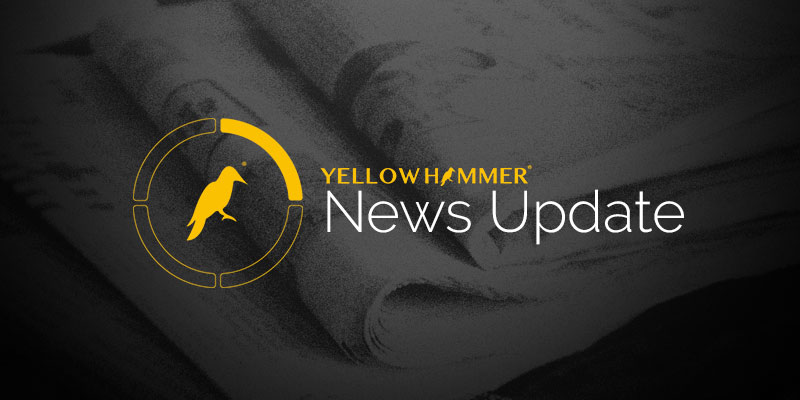 President Trump is looking for ways to help Republican Senate candidate Roy Moore win the Alabama Senate seat; however, Trump will not be coming to the state himself. Trump may use robocalls, emails and text messaging to get out the vote for Moore on Dec. 12.
Birmingham has a new mayor in office and will now start looking for its next top cop. Police Chief A.C. Roper announced this week that he will be retiring from the post. Roper is one of the city's longest serving police chiefs. Newly installed Mayor Randall Woodfin says he and the city council will engage a national search firm to find Roper's replacement. Roper says he will stay on the job until a new police chief is found.
An agent for the Alabama Alcohol Beverage Control is facing criminal charges. Steven Ziaja is facing 12 felony charges for using his state position for personal gain. 39-year-old Ziaja is accused of using the state's confidential database for accessing people's names and personal information. Exactly what Ziaja did with that information is unclear. He's charged with computer tampering.
Police in Hoover are investigating the death of a cyclist on Highway 280. The victim was hit by a Honda Civic and died at the scene. The cyclist has been identified as a 63-year-old man from Chelsea.
And on this day in 1954 in Alabama history, an eight and a half pound meteorite smashed through the roof of a home in Sylacauga and landed on a napping Ann Hodges, bruising her hip. Hodges became an instant celebrity for being the first known human injured by a meteorite. The rock that clocked Hodges resides at the Alabama Museum of Natural History in Tuscaloosa.
The U.S. House passes a new resolution that requires members of Congress to complete anti-sexual harassment training. Alabama Congressman Bradley Byrne (R-Mobile) applauds the passage of the resolution. Byrne has spent decades handling sexual harassment claims in the private sector. He says that members of Congress must be held accountable for their actions, and this new policy is a step toward that.
The U.S. Senate takes one step closer to handing President Trump a tax relief bill. The Senate voted to debate the tax legislation which will lead to a vote by the end of this week. Republicans reformulated the bill before passing it out of committee to adjust tax cuts on corporations and deficit issues. President Trump stumped for the bill while at a rally in Missouri.
It's the nightmare before Christmas for American Airlines. A scheduling error gave all pilots a week off during Christmas, compromising the 15,000 flights that will occur between Dec. 17 and the first of the year. American Airlines are scrambling to adjust the schedule. Now the pilots' union is trying to weigh in on that solution and have filed a grievance. The flights that could be affected are out of Dallas Fort Worth, Boston, Miami, Charlotte, New York, Salt Lake City, and Philadelphia.