Annual Christmas tree lighting ceremony in Birmingham this Sunday…Bannon called GOP leaders 'cowards' at Fairhope rally…and more
written by J. Holland
on December 6, 2017 at 1:00 pm CST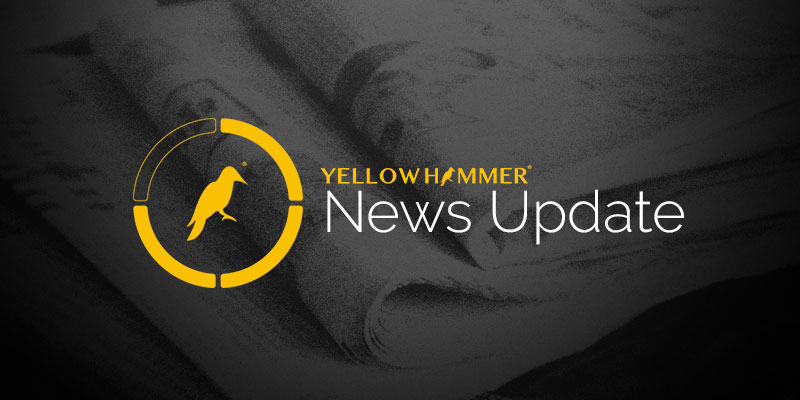 Judge Roy Moore's Senate campaign is demanding that a super PAC called Highway 31 quit running a particular commercial against Moore, saying the ads claims are "patently false," regarding the accusations against Moore. In a statement Wednesday, the Moore campaign said if it must, it will file suit over the ad.
Steve Bannon, President Trump's former chief strategist, Tuesday, heavily criticized national Republican leaders to rally the voters behind Judge Roy Moore at a major campaign event at Oak Hollow Farm, just south of Fairhope, Alabama. Bannon called GOP leaders in Congress "cowards" and attacked Mitt Romney, the Republican 2012 nominee for president as he defended Moore, who's fighting allegations of sexual misconduct.
The annual Christmas tree lighting ceremony for the City of Birmingham, Alabama's largest city, will be held this Sunday, Dec. 10 at 5 p.m. in Linn Park. The large tree in front of City Hall is being decorated this week with lights and ornaments. According to birminghamal.com, there will be live music, arts and crafts and an early visit from Santa and Mrs. Claus. For information, call 205-254-2391.
Authorities recapture one of the escaped inmates from the Saint Clair Correctional Facility in Springville. Ronald Odell King, 27, was taken into custody Tuesday afternoon after a tip led authorities to a Birmingham address. King surrendered without incident. Antwone Wilson, 22, remains at large. Wilson is serving a life sentence for robbery. If you have any information on Wilson's whereabouts, call 800-831-8825.
Secretary of State Rex Tillerson, at NATO headquarters in Brussels, says there's no truth in reports that the President intends to fire him. Tillerson said, "You know this is a narrative that keeps coming up about every six weeks and I would say y'all need to get some new sources because your story keeps being wrong." Talk persists that Tillerson would step down "after the first of the year."