Alabama candidates for Governor to speak Saturday
written by J. Holland
on February 8, 2018 at 3:00 pm CST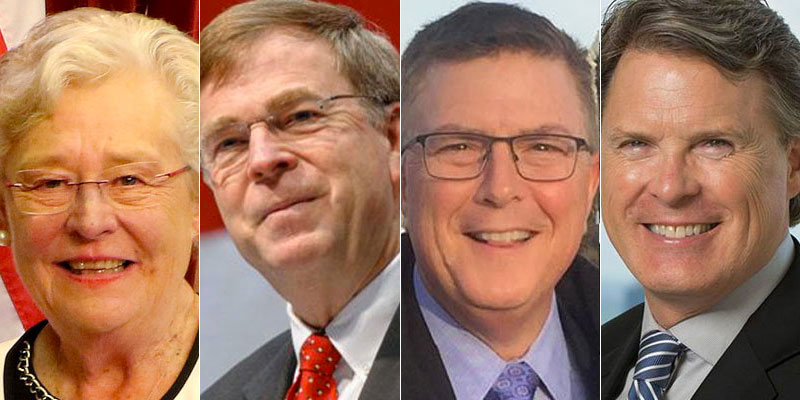 The Mid-Alabama Republican Club (MARC) will host a public forum featuring the GOP candidates for Governor this Saturday.
The gubernatorial candidates participating are Governor Kay Ivey, State Senator Bill Hightower, Huntsville Mayor Tommy Battle and Evangelist Scott Dawson.
The breakfast and fellowship begin at 8:30 a.m. and the meeting starts at 9 a.m. at the Vestavia Hills Public Library.
More information may be found here.