Your afternoon Yellowhammer News update
written by J. Holland
on November 14, 2017 at 1:00 pm CST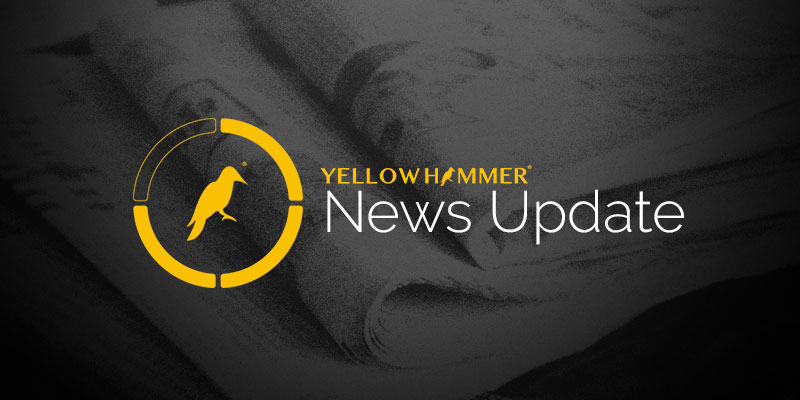 If you live in Alabama and you were deceived by scammers into sending payments through Western Union, you can now file a claim for compensation. Attorney General Steve Marshall said Alabama consumers can now apply for compensation because of a multi-state $586 million settlement with the company earlier this year. More than 7,624 complaints from Alabama consumers had been filed.
Corey Davis, 27, of Florence, an accused serial rapist pled guilty today several sexual abuse charges, from human trafficking to kidnapping, sexual torture and impersonating a police officer. Lauderdale County authorities say the crimes were committed by Davis and happened during a three-week span in June 2016. He will be sentenced Dec. 6 and could get could get life with a possibility of parole.
Attorney General Jeff Sessions says he has 'no reason to doubt' the women who have accused Roy Moore of sexual misconduct. Sessions accepted President Trump's offer to become Attorney General and left the seat open and Moore is the Republican nominee for the seat. Just a month until the December election, Moore has been accused of sexual misconduct with four women in a story published by The Washington Post. Another woman accused Moore of sexually assaulting her when she was 16 in a Monday news conference with attorney Gloria Allred.
The black bear population in northeast Alabama has grown according to an Auburn University study. In fact, it has more than doubled. The bears migrated to Alabama from north Georgia. There are two areas of the state with black bear populations. About 30 bears are near Fort Payne and an estimated 85 bears in the Mobile area.