Ex Sessions staffer schools liberal CNN contributor over false racism allegations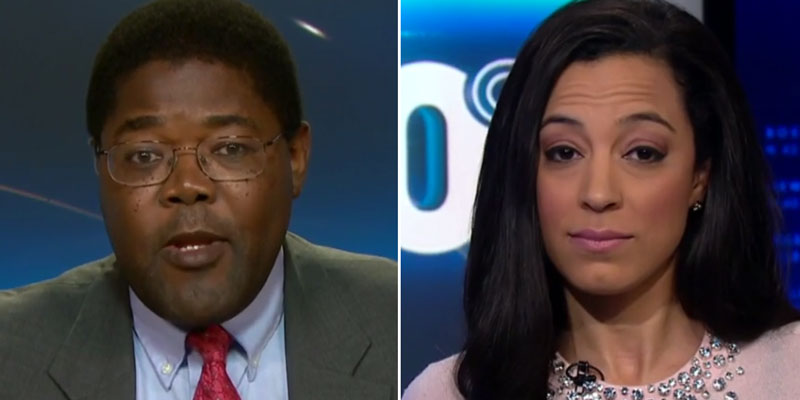 With less than a week to go before Donald Trump's cabinet appointees face confirmation hearings in the Senate, Democrats have begun to increase their attacks against the President-Elect's picks.
It's no secret that Senator Jeff Sessions has become one of the left's primary targets, as powerful liberal surrogates have lately ramped up a smear campaign claiming that the Alabama Senator holds racist views. Now, minority Democrats and Republicans close to Sessions are pushing back against the attacks.
One Alabama man who served closely under Trump's Attorney General nominee is catching attention for a recent appearance on CNN.
William Smith, who served as Chief Council for the Senate Judiciary Committee under Sessions and now serves as Chief of Staff for Congressman Gary Palmer, went head-to-head with liberal commentator Angela Rye.
Smith's appearance began as he noted that a testimony of racism against Senator Sessions had been proven as a lie. Rye launched into a series of attacks against Sessions, swiping at Smith personally.
"Because you are the one black guy that he hired on the committee doesn't make him a civil rights leader, William," Rye said.
Smith said that he had worked with Sessions for 20 years and has never seen any hint of racism. He accused Rye of distorting Sessions' record for political gain.
"You don't like the policies. You don't like Jeff Sessions," Smith said during his appearance. "You don't like Jeff Sessions' policies and that's your big problem. But the American people liked the policies Jeff Sessions has come up with. That's the reason he's been re-elected by overwhelming amounts and that's the reason the American people have said, 'We stand with Jeff Sessions.'"
Congressman Gary Palmer later defended his Chief of Staff during an interview on the Laura Ingraham show.
"Ms. Rye came perilously close to asserting that William Smith was a token African-American on the Senate Judiciary Committee," he said. "He was the first African-American to ever serve as chief counsel for any member of the Senate Judiciary Committee."
Senator Jeff Sessions is slated to appear before the Senate Judiciary Committee on January 10 and 11. Despite protests from the left, he is expected to be a lock for the position.