College Football Preview: Auburn vs. Mercer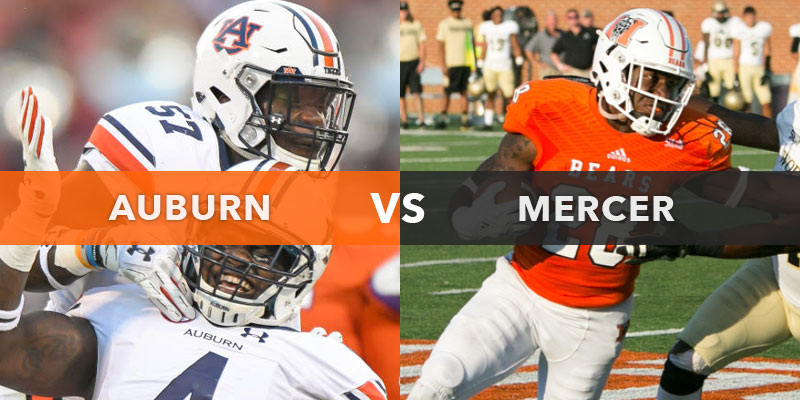 Auburn enters the third week of college football with its homecoming game Saturday afternoon. The Tigers will face the Mercer Bears and hope to have an opportunity to work out the kinks that were exposed against Clemson last week.
Auburn suffered its first lost of the season to the No. 3 Clemson Tigers, with one of its worst offensive performances in the Gus Malzahn-era. Jarret Stidham and the Auburn offense were held to just 117 total yards as the offensive line was decimated, allowing 11 sacks. The highlight of the game for the Tigers was Auburn's defense, which put up another impressive performance against the top-rated Clemson offense. Carlton Davis racked up 11 tackles, and led the defense collectively to three sacks and two recovered fumbles. However, despite a valiant defensive performance and controlling the time of possession for the game, Auburn simply could not score, and suffered another devastating loss to Clemson 14-6.
Mercer also heads into its third week of play after suffering a heartbreaking loss. The Bears came up short against Wofford in their first conference game of the season, losing 28-27. According to Mercer Athletics, QB Kaelen Riley managed 167 passing yards and two touchdowns. However, that success was marred by three game changing interceptions. Only three Mercer receivers pulled in receptions in the loss. Avery Ward led the squad with seven catches for 113 yards and a touchdown. Despite an impressive goal line stand by the Bears late in the game, Wofford managed to rally for a late touchdown to come out on top.
The No. 15 Auburn Tigers look to find their groove again this week as they are back home in Jordan-Hare. The offense has one last chance to get its act together before the Tigers begin a seven week long run at SEC play, starting with Missouri on September 23. Kickoff for the homecoming game against Mercer is set for 3 p.m.
Auburn vs. Mercer Prediction
Auburn – 38
Mercer – 10