Byrne warns Republican Party bosses not to rig nominating process to stop Trump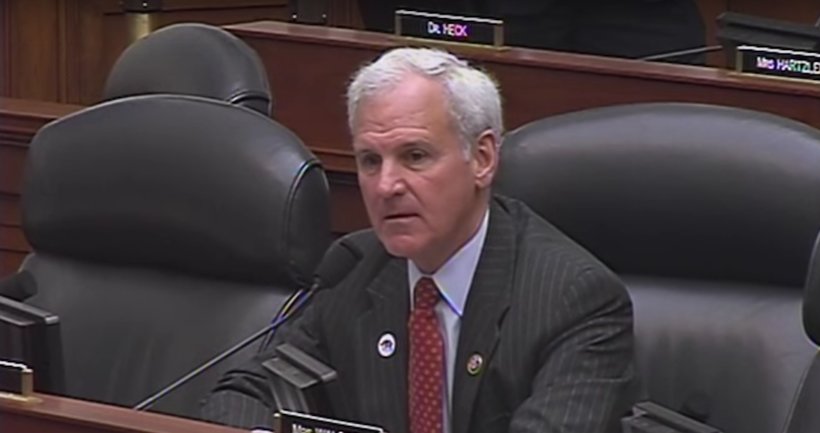 MOBILE, Ala. — On the heels of multiple reports that top Republican Party leaders and donors have been meeting to discuss last-ditch efforts to stop Donald J. Trump from securing the GOP's presidential nomination, Congressman Bradley Byrne (R-AL1) warned that such machinations could be disastrous for the party.
"I am very troubled by reports that some in the Republican Party are exploring ways to subvert the presidential nominating process," said Byrne. "Our party's nominee should be selected by the American people, not by party bosses."
Byrne, who has not endorsed a presidential candidate, said party leaders would do better to listen to voters, rather than scheming for ways to deny them a voice in the process.
"I have great confidence in the American people, and we should be listening to their voices and their calls for a better, stronger country," he said. "Unity is very important as we head into a critical election in November, and I look forward to supporting the Republican nominee. I can assure you of this: any of our Republican presidential candidates would be a better leader than Hillary Clinton, who can't be trusted, or self-declared socialist Bernie Sanders."
Republican presidential candidates seem to share Byrne's concern.
"That would be an absolute disaster and we need to respect the will of the voters," Sen. Ted Cruz (R-Tx.) said during Thursday's debate when asked about the possibility of a brokered convention.
Several media outlets have reported on semi-secretive GOP leadership meetings that have taken place in recent weeks.
The Washington Post reported that one of the gatherings took place during a Republican Governors Association meeting in Utah. A slide show was reportedly shown during the event that showed how Trump could be held below the 1,237 delegate threshold needed to win the nomination.
"It's one thing if [Trump] goes to the convention and he's got 48 percent, 49 percent of the delegates," Tennessee Governor Bill Haslam said in response to the presentation. "Then it's a hard thing to see if there's a convention floor battle. But if he goes to the convention and he's got 35 or 40 percent, that's a whole different thing."
A second meeting reportedly took place at an American Enterprise Institute meeting in Georgia that was attended by Apple CEO Tim Cook, Tesla Motors and SpaceX founder Elon Musk, Google founder Larry Page, Senate Majority Leader Mitch McConnell and House Speaker Paul Ryan, among others.
Although the meeting was off the record, Bill Kristol of the Weekly Standard was in attendance and summed up the conversations.
"The key task now, to once again paraphrase Karl Marx, is less to understand Trump than to stop him," said Kristol. "In general, there's a little too much hand-wringing, brow-furrowing, and fatalism out there and not quite enough resolving to save the party from nominating or the country electing someone who simply shouldn't be president."
Whether Trump can be stopped from winning the nomination outright will likely be determined on March 15th when voters go to the polls in important winner-take-all states like Florida and Ohio.