BREAKING: Alabama House Republicans select new majority leader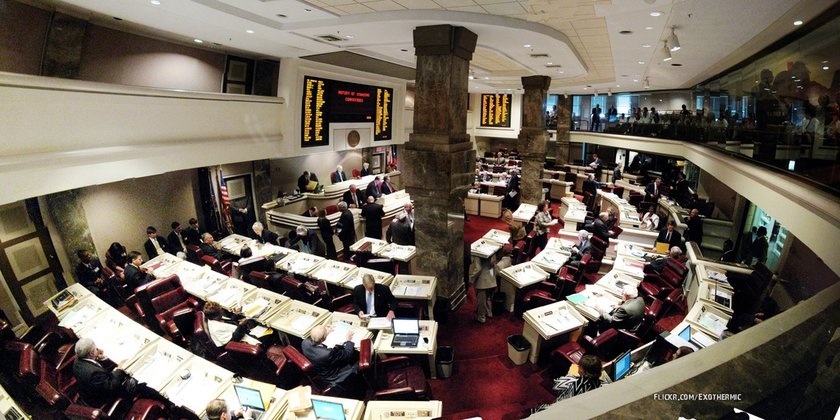 MONTGOMERY, Ala. — In the wake of last week's resignation of Rep. Micky Hammon (R-Decatur) as the House Majority Leader, Republicans have selected Rep. Nathaniel Ledbetter (R-Rainsville) to lead their caucus.
Hammon, who served as majority leader since Republicans took control of the legislature back in 2010, resigned after internal divisions emerged within the caucus. "I'm forever grateful that my GOP colleagues elected me as their leader over two separate quadrenniums, and while I will not be serving as quarterback in the future, I'll continue to be a proud member of the Republican team and will do everything in my power to help pass our agenda and other conservative reform measures," he said in a statement.
Before being elected to the House in 2014, Ledbetter served on the Rainsville City Council and as mayor for the same city. Now, he will take control of a dominant Republican Caucus, which currently holds 72 of the 105 seats in the House of Representatives.