Alabama reserve defensive lineman announces decision to transfer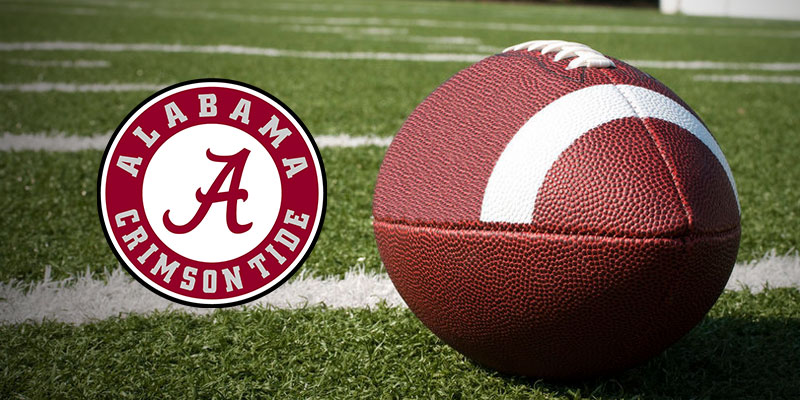 Reserve defensive lineman O.J. Smith has decided to transfer from the Alabama football program, according to a post he made on his Instagram page earlier this week. He emphasized his desire to open up his recruiting options.
"I want to thank The University Of Alabama for being home to me for the last 3 years," Smith wrote. "After talking with My family and Coach Saban I have decided to transfer and Open up Recruiting. I want to thank Coach Saban and his whole staff for helping me get better everyday and also I want to thank all of my teammates! I will never forget the bond we have and will always stay in touch!! #RollTide"
Listed at six-foot-two and 309-pounds, Smith has served as a reserve defensive lineman for the Tide. He redshirted during the 2014 season. As a redshirt freshman in 2015, he played in one game, a win over Louisiana-Monroe, in which he made one tackle. He also had one tackle last season in the win over Western Kentucky.
When he signed with Alabama, ESPN rated Smith as a four-star defensive tackle prospect out of Airline High School in Bossier City, Louisiana. He was part of the Crimson Tide's 2014 signing class, which included a number of players who are now in the NFL, including D.J. Pettway, Cam Robinson, Marlon Humphrey, and Jarran Reed.
Record book shows Alabama and Auburn have decided advantages over just about every SEC rival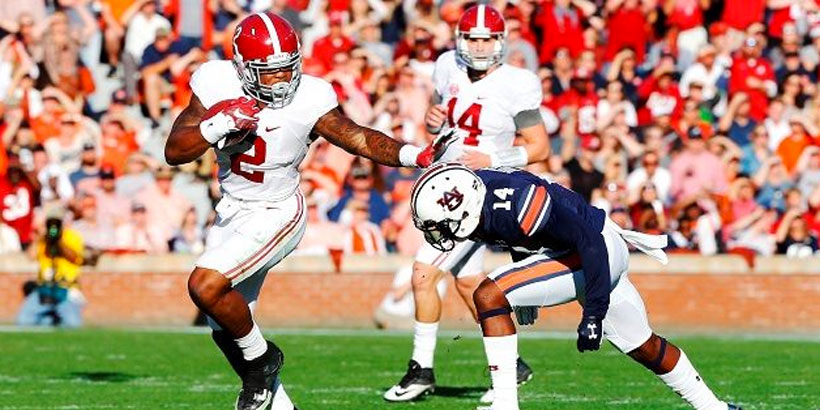 The debate has continued about whether Auburn should move to the SEC East and what conference rivalries should be preserved going forward. While the future remains uncertain, it is clear that the Crimson Tide and the Tigers have a history of success against other SEC foes.
Alabama has a lead over every single team in the SEC. Here are the actual record numbers for each:
Alabama leads Arkansas 20-7
Alabama leads Auburn 45-35-1
Alabama leads LSU 51-25-5
Alabama leads Ole Miss 52-10-2
Alabama leads Mississippi State 81-17-3
*Alabama leads Texas A&M 7-2
Alabama leads Florida 26-14
Alabama leads Georgia 38-25-4
Alabama leads Kentucky 37-2-1
*Alabama leads Missouri 3-2
Alabama leads South Carolina 12-3
Alabama leads Tennessee 54-37-8
Alabama leads Vanderbilt 61-18-4
Keep in mind that some of the opponents from the SEC East don't currently play Alabama and Auburn every year and that several of the teams are newer members of the league (Texas A&M, Missouri, Arkansas and South Carolina). That is why the total number of games played varies so greatly from team to team.
Auburn leads in seven SEC series, trails in four and is tied in two. Here are the numbers:
Auburn trails Alabama 35-45-1
Auburn leads Arkansas 14-11-1
Auburn trails LSU 22-28-1
Auburn leads Ole Miss 30-11
Auburn leads Mississippi State 59-28-3
*Auburn trails Texas A&M 2-5
Auburn leads Florida 43-38-2
Auburn trails Georgia 55-57-8
Auburn leads Kentucky 26-6-1
*Auburn is tied with Missouri 1-1
Auburn leads South Carolina 10-1-1
Auburn leads Tennessee 28-21-3
Auburn is tied with Vanderbilt 21-21-1
It is noteworthy that while Auburn's rivalry with Georgia is the most played series in the SEC, it is only separated by two games. Collectively, the two teams have combined records of 753-390 against all other SEC teams (excluding the games against each other). That's a 65.88 winning percentage against all other competitors.
*Some of the games Alabama and Auburn played against Missouri and Texas A&M were prior to those teams joining the SEC.
As A Major College Football Coach Steps Down, Nick Saban Is In For The Long Haul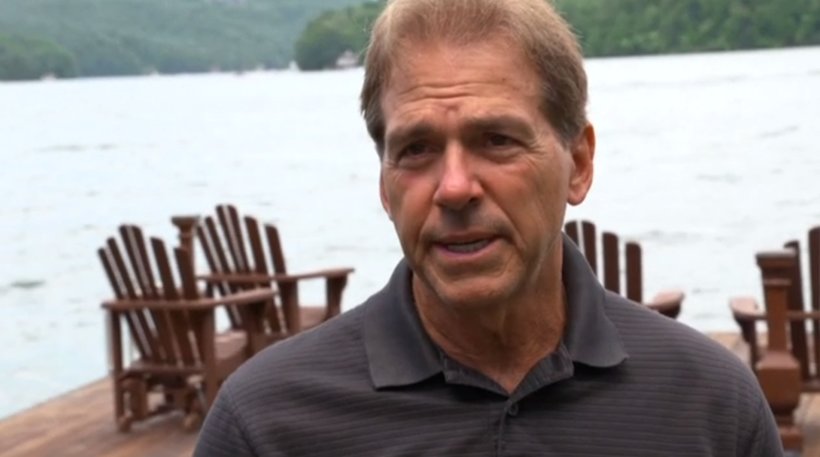 Bob Stoops resigned as head football coach at the University of Oklahoma Wednesday after 18 seasons at the school. The 56-year-old coach was one of five (now there are four) active head college football coaches to have won a national championship. One of the other members of that exclusive group is Nick Saban, who reflected on the tenure of his friend.
"Bob is a great friend and one of the best coaches in the country during his time at Oklahoma," Saban said in a press release. "I have had the pleasure of knowing him and his family for over 40 years. I have always had so much respect for Bob because of his professionalism and his integrity. The quality of teams he has been able to field on a consistent basis is second to none. We wish him well in whatever he chooses to do in the future."
Saban met with a group of reporters on Thursday while attending a golf tournament for his Nick's Kids charity and opened up about his own future retirement.
"As long as I feel good, I love doing it," Saban was quoted by TideSports.com as saying. "I've said this before. I've been a part of a team since I was 9 years old, and it scares me to death to figure what it's going to be like when I'm not a part of a team. As long as I feel healthy and I can do it, we certainly have every intention of trying to do it. If I felt like I couldn't do it to the standard that I want to do it then I think that would be time not to do it. But I certainly don't feel like that's any time soon."
Saban is 65, which is nine years older than Stoops. This will be his 11th season at Alabama. As evidenced by his team coming up just short to Clemson in the national championship game in January, there have been no signs of his trademarked "process" slowing down.
Stoops and Saban have met twice as head coaches. The first was when Saban was at LSU; the two competed for the 2003-04 national title game. Saban won that one 21-14, and it became the first of now five total national championships for him. The two met again in the 2013-14 Sugar Bowl. This one was a 45-31 victory for Oklahoma.
Stoops finishes his Oklahoma career having never lost to Alabama or Auburn. His team beat Alabama, coached by Dennis Franchione, 37-27 in a 2002 meeting in Oklahoma. In a return trip to Tuscaloosa the next year, Oklahoma beat Alabama, then coached by Mike Shula, 20-13. Most recently, Stoops' team defeated Auburn in his only meeting with them by a score of 35-19 in the Sugar Bowl on January 2nd.
Story broken by former Alabama player ultimately led James Comey to hold the Hillary Clinton press conference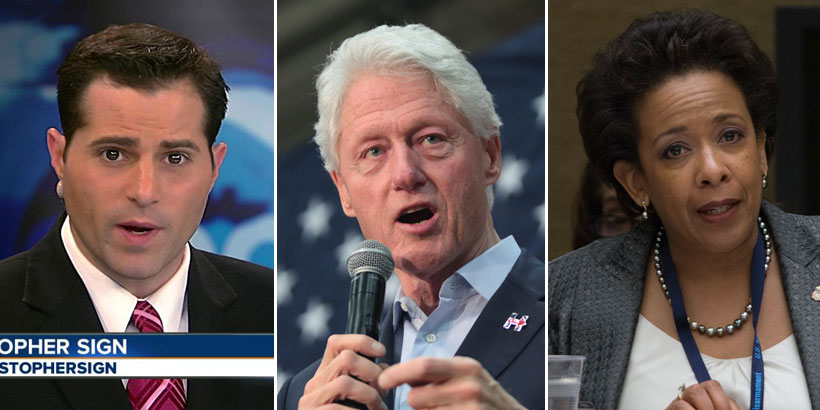 Christopher Sign is a former Alabama football player. He is also an award-winning journalist for ABC 15 in Arizona, and a story he broke last June was a major piece of the Senate Intelligence Committee's questioning of former FBI director James Comey Thursday morning.
Sign was a backup left guard and center for two Alabama teams that ultimately won the SEC West championship in the 1990s. As Yellowhammer readers may recall, he broke the story about former U.S. Attorney General Loretta Lynch meeting with former President Bill Clinton on an aircraft while in Phoenix, Ariz. This meeting caused a significant backlash because of the ongoing (at the time) investigation into former Secretary of State Hillary Clinton's use of a private email server and the handling of classified information.
Last July, Sign explained to Football Matters how the story and his reporting on it materialized. "Sources tipped me off about the meeting taking place and from that moment on, my goal was to report the facts," he said. "I didn't mention anything about Republicans or Democrats. I kept things as simple as possible and reported that there was a secret meeting going on that we were able to expose. There was a tremendous amount of stress because of the possible ramifications of the story. I wanted to make sure that I had every 'I' dotted and 'T' crossed. I visualized going on air for the story like I would before games. I knew once it was on tape, there was no going back. I had to make sure things went exactly as planned. I got hyper focused, just like I used to do on the football field."
The story did have a significant impact not only on the investigation into Clinton's email use, but also the 2016 presidential election, in which Hillary Clinton was the Democratic nominee. A Washington Post editorial said the meeting created a "terrible moment for (Hillary Clinton) and the Democrats, and for President Obama and perceptions of the integrity of his administration."
In testimony on Capitol Hill Thursday, Comey made it clear that the details of the story broken by Sign were a key factor in his decision to make a public announcement on July 5th of last year regarding the Clinton investigation. He indicated that he felt the meeting between Lynch and Clinton had the potential to damage the credibility of the bureau and the investigation.
"In an ultimately conclusive way, that was the thing that capped it for me that I had to do something separately to protect the credibility of the investigation, which meant both the FBI and the Justice Department," Comey told Intelligence Committee chairman Sen. Richard Burr (R-N.C.) during the hearing.
Sign started with ABC 15 in 2005 and now is an anchor on ABC 15 Mornings. He received an Emmy Award for Breaking News in 2014 for his extended live coverage when two Phoenix police officers were shot during a shootout. He also earned an Edward R. Murrow Award for spot news in 2006.
He summed up this experience by saying, "ABC 15 in Phoenix hired me to do a job, and that's what I'm doing. Just like I did on the football field. I've always said that playing team sports sets you up to do well in life, and this is proof."
New Town Moves Up To Become Alabama's Third Largest City
Huntsville has overtaken Mobile as the third largest city in the state of Alabama. According to new numbers released by the U.S. Census Bureau, the Rocket City is estimated to have a population of 193,079, while Mobile's is estimated a 192,904. These estimates compile data and estimate through July 1st of 2016.
This is a significant change from last year, when Mobile held a nearly 2,500-resident lead on Huntsville. The gap was even wider in 2014, and there was a difference of more than 11,000 in 2011.
This shift can be attributed to Huntsville gaining residents and Mobile losing them. In the past year alone, Huntsville's population estimate has risen by 2,136, and Mobile's has decreased by 489. This trend has continued since the last census was taken in 2010. In that span of time, Huntsville has gained 12,100 persons, and Mobile's population has fallen by 2,207.
Birmingham will remain the most populous city in the state with an estimated 212,157 residents. The Magic City is followed by Montgomery, which is projected to have 200,022. But both of those cities are seeing a decrease in numbers as well. Birmingham lost over 300 residents from 2015 to 2016. More significantly, it has only seen a net gain of 120 people since 2010. Montgomery has seen a steeper drop, losing nearly 900 from 2016 to 2015 and 5,631 since 2010.
Statewide, the population increased by about 10,000 people. The 2015 estimate for Alabama was 4,853,875, and that figure was raised to 4,863,300 in 2016. It will be interesting to see if these trends continue and what cities are the most populous in 2020, when the next census is taken.
The countdown is on: Less than 100 days away, the kickoff time is set for Alabama and Florida State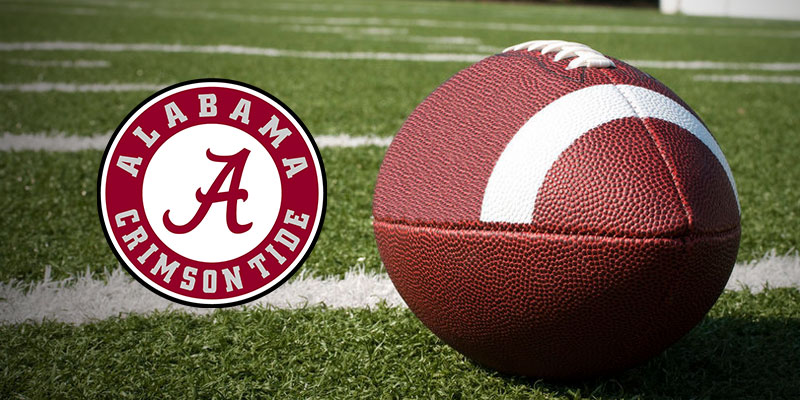 The time is now set for the highly-anticipated Chick-fil-A Kickoff Classic between Alabama and Florida State. The Crimson Tide and the Seminoles will get started at 7pm Central Time in the brand new Mercedes Benz Stadium in Atlanta. The September 2nd contest will be televised by ESPN.
Not only are Alabama and Florida State fans eagerly awaiting this showdown, so are the pollsters and bettors. Early preseason polls by Athlon Sports, USA Today and the Sporting News have both teams ranked in the top three. The latest odds from the Las Vegas SuperBook earlier this month have the Tide and the 'Noles as two of the top four heaviest favored teams to win the national championship in the upcoming season.
A major storyline in this game will be the connection between the two head coaches. Florida State's Jimbo Fisher worked under Alabama's Nick Saban when they were at LSU in the early 2000s. After the Tide's A-Day Game in April, Saban was asked about going up against his former assistant. He had effusive praise for Fisher but said the focus should remain on the players.
"Jimbo's an outstanding coach. He's done a fabulous job. He did a great job for us," Saban said. "He was one of the best offensive coordinators that I've ever had, college or pro… (Florida State has) talented players, and they've played at a high level on a pretty consistent basis. I'm sure (Fisher's) leadership contributes to that quite a bit. But we've also evolved through the years… Philosophically, is there some similarity? Probably, but that's true with a lot of the coaches that have programs we compete against. We're not really playing against the coach. It's going to be a game about the players, how the players play and execute against one another. They've got a lot of good players and we've got some good players, so it should be a really good game."
Earlier this year, Fisher was asked what specifically about the Alabama and Florida State programs stood out to those who set up the game.
"They were winning and we started winning," He was quoted by USA Today as saying to Florida State boosters. "And we started getting the (recruiting) classes and they could see we were going to be two good teams. And the background between Nick and I (was an intriguing aspect of the matchup)."
He also noted that the two teams have been the winningest programs in college football over the past seven years.
Alabama won the SEC Championship last season and played for the College Football Playoff title game in January, where it came up short to Clemson by a score of 35-31. Florida State beat Michigan 33-32 in the Orange Bowl to end its 2016-17 season. We are now less than 100 days from the two teams meeting in Atlanta.
Former coach Pat Dye wants Auburn to switch divisions, even if it means losing the Iron Bowl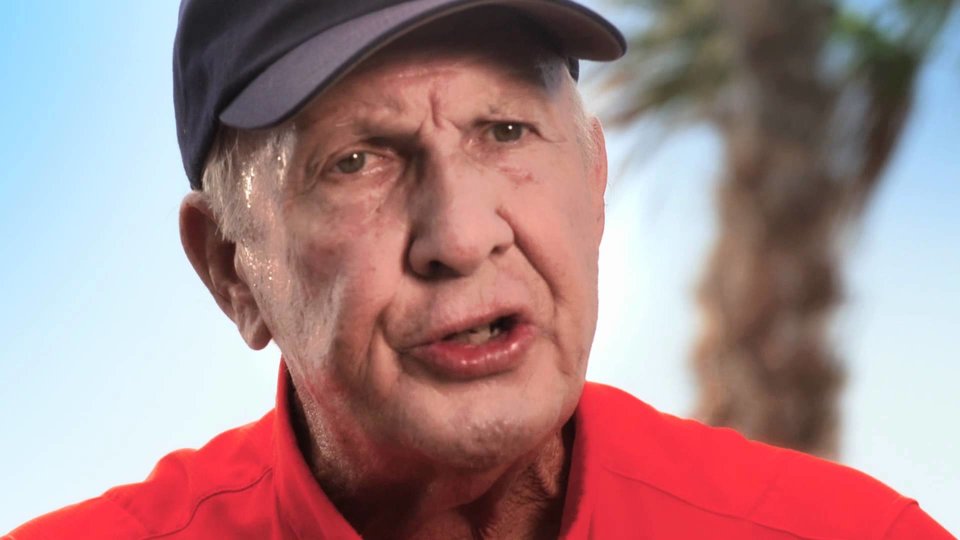 Former Auburn head football coach Pat Dye has been making the rounds over the past few days discussing his opinion that Auburn should no longer play in the SEC's Western Division. He contends that competitive and geographical balance in the league would be better if Auburn were moved to the SEC East and Missouri shifted to the SEC West. He feels strongly that this change should be made, even if it means the Iron Bowl will no longer be played on an annual basis.
Speaking to ESPN 106.7 in Auburn on Tuesday, the former Auburn coach said, "I'd rather see Auburn in the East than us to play Alabama every year. We don't need to let Alabama dictate what we do at Auburn. We can play them on a rotation, just like everybody else."
He doubled-down on Wednesday morning and even made a case that the SEC East is a more challenging division than the West.
"It's going to make our schedule tougher, not easier," Dye told WJOX in Birmingham. "Doing the nine games and switching the sides with Missouri and Auburn would make it a more compatible scenario as far as the regions are concerned. We live right on that Georgia state line, and our student body is from the state of Alabama, from Tennessee. We've got a ton of kids that come from Nashville, Tennessee and a ton of kids that come out of Atlanta and Florida."
Dye did put forth a solution that would allow Auburn to move to the East without dropping the Iron Bowl. He says the SEC should add a ninth conference game in football, as other leagues, including the Pac 12, Big 12 and Big Ten, have done. This, according to Dye, would allow Auburn to play its six divisional opponents, two rivals from the Western side (which would include Alabama) and one rotating Western Division opponent.
He is not alone in thinking that a divisional realignment with Auburn moving to the East is a good idea. Current Auburn head coach Gus Malzahn also believes that it would be beneficial. Speaking at the Regions Tradition golf tournament last week, Malzahn said it "makes sense" for Auburn to move to the East. While Malzahn supports the idea, the school has not made an official announcement campaigning for a move to the East. It should also be noted that neither Malzahn nor anyone officially associated with Auburn has advocated dropping the Iron Bowl.
Dye coached for 12 seasons at Auburn before retiring. He has spent the past two and a half decades as a supporter of Auburn football and a frequent guest on the radio. When on the airwaves, he has been known to stoke the fire on certain hot-button football issues.
Will the SEC change to a nine-game conference schedule? The answer right now is unclear. Former league commissioner Mike Slive stood firm three years ago on just having eight games. The debate has continued, and topics such as Auburn switching divisions could cause the SEC to take a second look at adding another game in the future.