Is Saban Worth $11 million a year? Yes, Here's Why?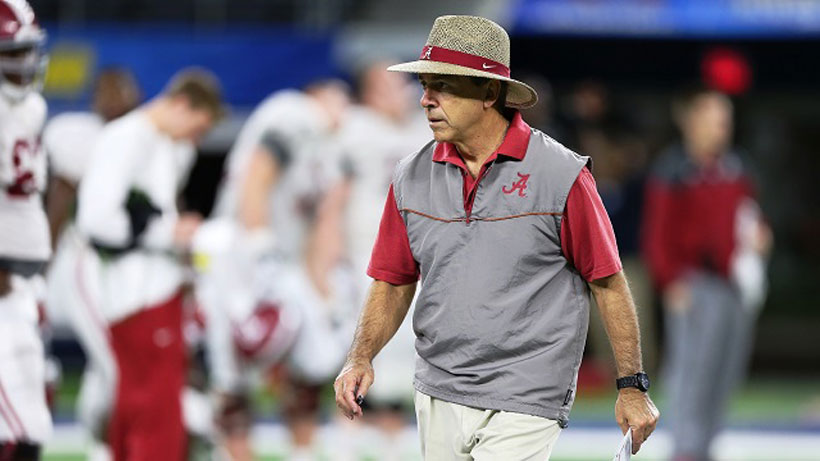 As reported by SEC Country, Coach Saban said it's not for him to decide if he's worth his $11 million salary, but Alabama fans everywhere will tell you in a skinny minute that he's worth every penny.
Giving his weekly media address yesterday, Saban was asked an unusual question: "Do you believe you're worth your salary?" Saban's initial response: "Probably not!" That's not for me to decide, the legendary coach indicated, stressing quickly that he's never been in coaching for the money and proving it by talking about the many years he worked for pennies.
As Saban explained:
"I don't think it's up to me to determine what the value is or what the market is for coaches, or what value I have created here for this institution and this place," he said. "I think those people made those decisions. We haven't asked for anything. We've been treated extremely well here. We certainly appreciate it. I appreciate our administration. I appreciate our athletic administration for the way they've supported the program and helped us be successful, and I've been very thankful for what they've done for my family. But I'm not the one that determines what you just asked."
What's more, everyone knows the self-deprecating coach is uncomfortable when the spotlight is on him, so his response is understandable, but the proof of his value is unquestionable: he's recruited two Heisman Trophy running backs, raised the SEC Championship trophy four times, and won four National Championship in his ten short years at Alabama.
There is no doubt the University of Alabama Administration understands Saban's worth. In an interview with 60 Minutes in 2013, former Alabama President and current chancellor Robert Witt said Nick Saban was "the best financial investment this university has ever made."
The Crimson Tide are poised to have another dominating year. Last week, in their season opener, they crushed any championship dreams then-2nd ranked FSU had. And now their biggest test might not come till their regular season ending game against Auburn. If Saban wins another championship, his legacy will be even more solidified, but no matter how the season ultimately turns out, Nick Saban is a steal at $11 million.