Allison Ross Assumes Role of Owner & Publisher of Yellowhammer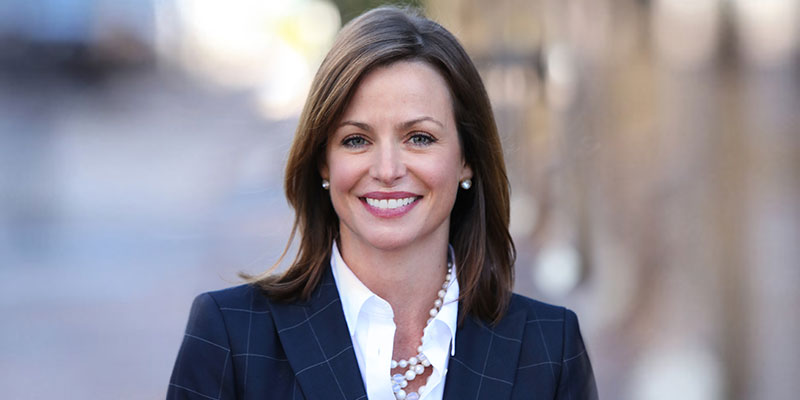 Birmingham, AL (September 14, 2017) — Birmingham-based Yellowhammer Multimedia announced new leadership today along with plans to invest more resources into its popular broadcast and online platforms.
Allison Ross, 38, a successful consulting, real estate, and public relations entrepreneur, has assumed the role of Owner & Publisher of the company. Ross earned a degree in broadcast news and political science from the University of Alabama and has been an advisor to Yellowhammer Multimedia for a number of years.
The move was announced Thursday by Brian Ellis, chief executive officer of Yellowhammer Multimedia.
"I've had the privilege of working with Allison for some time and not only is she a true professional, she understands how to inspire excellence in those around her," Ellis said. "As talented as she is, however, Allison is an even better person, and that's what excites me most about her leading our team as the company's Owner & Publisher."
Ross brings more than 15-years of successful business and communication experience to the organization.
"Yellowhammer has positioned itself as Alabama's premier source for conservative news, opinion, and analysis," Ross said. "With over 12-million annual digital views, 3-hours of daily radio programming, 26 radio news affiliates and the recent additions of Yellowhammer TV, film and podcasts; the company is truly a multi-media enterprise. It is a great privilege to join the team as we continue to generate reliable and thoughtful content while expanding a brand that is poised for tremendous growth."
Ross takes over from Birmingham businessman Joshua Jones, owner of StrategyWise, who took the helm of the company earlier this year.
"When Yellowhammer's founding editor, Cliff Sims, took a position in the White House nearly a year ago, the company's future became uncertain, and I saw an opportunity to step in to help stabilize and advance one of Alabama's most trusted media brands," Jones said. "This has been a fantastic experience for me, and the timing is perfect. We've reached a very positive agreement for my exit, and I couldn't be more excited for Allison in her new role as Owner & Publisher."
Ross praised Jones for his leadership and valuable insights.
"Yellowhammer will be forever grateful to Joshua Jones for his leadership over the past year and we look forward to his continued guidance and involvement as we move forward." Ross said. "I am extremely impressed with the entire leadership team at Yellowhammer Multimedia and look forward to an exciting future as we continue to expand and cultivate our audience."
Ross also serves as the CEO and a founding partner of the Alabama Tax Credit Exchange, a tax credit brokerage company. Since its inception, the company has developed the market for transferable tax credits in the State of Alabama. Ross has more than 11 years of experience in the economic development industry, representing projects on both sides of the table. After working as the Vice President of Morgan County Alabama Economic Development Association, Ross joined the team at Hickey and Associates, LLC, an international site selection and consulting firm. At H&A, she led strategic consulting services for capital investment projects across industry sectors spanning the United States, with specific expertise in new investments, relocations, incentive negotiation and project financing.
Ross, her husband John and their twins Mac and Clara have lived in Decatur, Birmingham, and Montgomery and currently reside in Memphis, TN.