Alabama Senate passes General Fund budget relying solely on cuts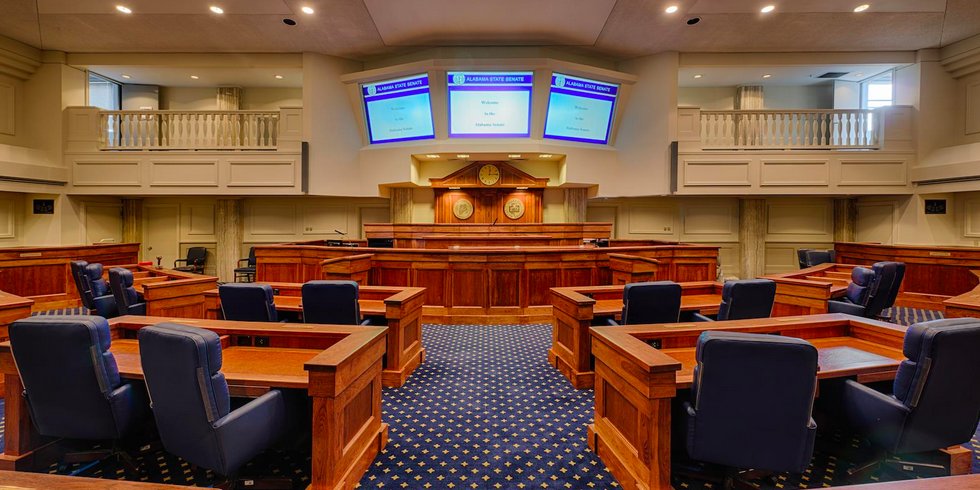 MONTGOMERY, Ala. — The Alabama Senate Monday approved a General Fund relying solely on cuts to strike a constitutionally-mandated balanced budget.
The final vote, 19-15, followed several hours of debate on the Senate floor. Seven Republicans joined with every Democrat to vote against the legislation.
General Fund budget committee chairman Arthur Orr (R-Decatur) said the bill cuts nearly every agency, including a 4 percent cut to Medicaid, but appropriates $16 million for the prison reforms passed during the Regular Session.
Sen. Orr voted against his own proposed budget, just as he did during the Regular Session.
The Alabama House will take up the bill when it convenes Monday afternoon. Should it pass through the House without amendment, it will be sent to Governor Bentley's desk where he is expected to veto it.
Not a single one of the governor's more than $300 million in tax increases made it through the legislative process, with even the cigarette tax increase failing in committee.
Governor Bentley has maintained throughout the summer that he will not accept a budget that doesn't raise revenue, calling the cuts necessary to balance without tax increases "unworkable."
House and Senate leaders have reportedly asked the Governor to quickly call a second Special Session if he indeed decides to veto the trimmed General Fund budget. The state is constitutionally mandated to have a balanced budget in place before the beginning of the new fiscal year, which begins on October 1st.
The current Special Session must end Tuesday, August 11th, according to the rules of Special Sessions laid out in the Alabama Constitution.
This story may be updated as more details emerge.
---
Like this article? Hate it? Follow me and let me know how you feel on Twitter!

— Elizabeth BeShears (@LizEBeesh) January 21, 2015