Alabama Music Hall of Fame will induct new members on Feb. 3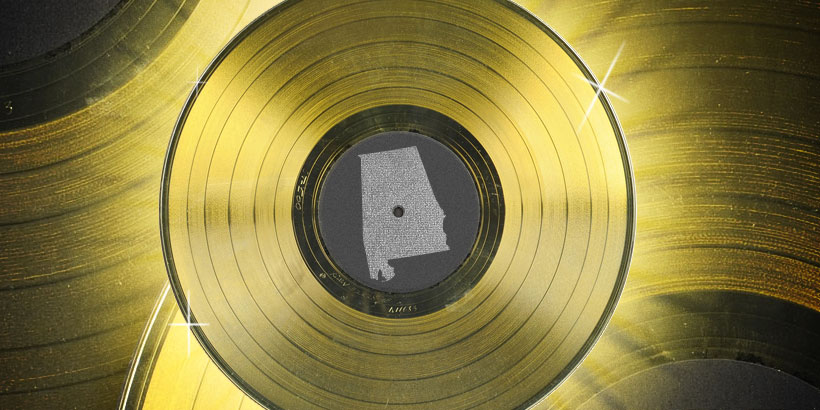 A star-studded lineup will perform at the Alabama Music Hall of Fame's February ceremony inducting Mac McAnally and Walt Aldridge, two of country music's best songwriters, Eddie Hinton, who was one of music's best session players, and Odetta Holmes, whose music made her a civil rights icon.
Rolling Stones keyboardist and 2016 inductee Chuck Leavell will perform at the Feb. 3, 2018 event as well as McAnally, Aldridge, Jamey Johnson and Taylor Hicks. The stage band will be the Muscle Shoals All-Stars.
"Each one of these well-deserving inductees has brought international acclaim to our state," said AMHOF Executive Director Dixie Connell.  "The banquet celebrates everything that is great about Alabama's rich and diverse music heritage.  Several of Alabama's music business celebrities stepped up to support the 2018 show and we appreciate that so much."
McAnally, a member of the Nashville songwriter's Hall of Fame, recently won a Country Music Association Musician of the Year award, giving him nine and tying him with Chet Atkins for the most received.  McAnally, who was born in Red Bay, Alabama, had the top 40 hit "It's A Crazy World" in August 1977, and has since become one of country music's greatest songwriters, producers and session musicians.  He's also a longtime member of Jimmy Buffett's Coral Reefer Band.
Odetta Holmes, who would become famous as Odetta, was one of America's great folk singers, cited as a major influence by such singers as Bob Dylan, Joan Baez and Janis Joplin.  The Birmingham-born singer was an icon of the Civil Rights Movement.  The Rev. Martin Luther King, Jr. dubbed her "The Queen of American Folk Music," and Rosa Parks was one of her biggest fans.  She often performed at demonstrations, benefits and political rallies, including the March on Washington in 1963.  She was presented the National Medal of Arts in 1999, was a Kennedy Center honoree in 2004 and received the Living Legend Award from the Library of Congress in 2005. She continued performing until her death at the age of 77 in 2008.
Hinton, a longtime session guitarist at Muscle Shoals and elsewhere and a noted songwriter, played on hits by everyone from Aretha Franklin, Wilson Pickett, The Staple Singers, Percy Sledge and Otis Redding to The Box Tops, Elvis Presley and Boz Scaggs.  Although he died in 1995 at the age of 51, his influence continues.  The Drive-By Truckers song "Sandwiches for the Road" is based on his life and a documentary about him, narrated by blues musician Robert Cray, has been produced.
Aldridge, a Florence native who worked 17 years at FAME Recording Studios in Muscle Shoals and was inducted into the Nashville Songwriters Hall of Fame in 2017, has written or co-written 56 songs that have made Billboard's top 40 country charts.  He has received more than 20 gold and platinum RIAA certifications and seven No. 1 hit CMA certificates. His song "Holding Her and Loving You" received Song of the Year from the National Songwriters Association.
The inductees will be honored at the AMHOF induction banquet and awards show scheduled for Saturday, Feb. 3, at the Marriott Shoals Conference Center in Florence.
The AMHOF banquet is held every two years.  This will be the third time that the banquet has been held in Florence. "First and foremost, the purpose of the banquet is to honor our state's music achievers," said AMHOF board member Judy Hood.  "But this is also our major fundraiser. The money raised supports the operations of the museum and also allows us to offer low-cost programs to the community throughout the year."
Hood said that corporate support for the last two banquets has been strong and tables sold out quickly. "This world-class slate of celebrity performers sets the stage for another swift sellout." The conference center ballroom will hold a maximum of 62 tables. The event will be filmed by Alabama Public Television and will be aired in the spring of 2018.  For information or to purchase a table, call AMHOF at 256-381-4417.