Alabama lawmaker files bill to separate public and private school sports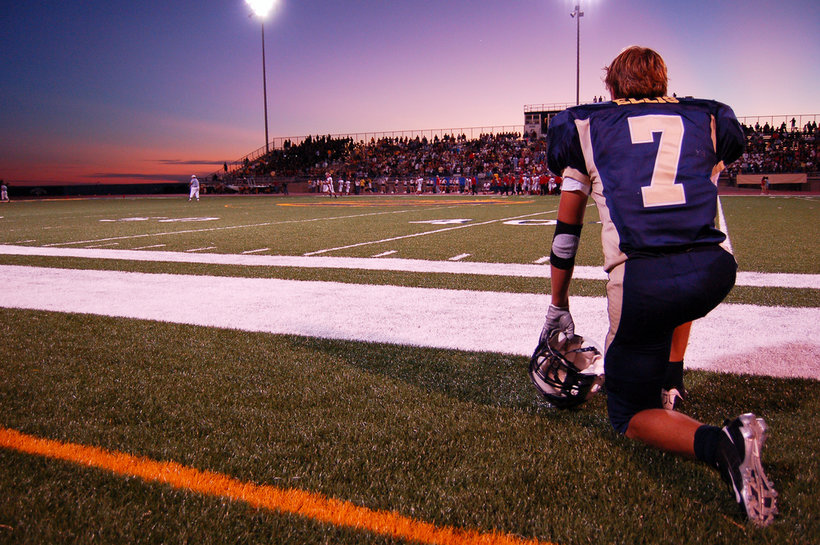 Come the 2019-2020 academic year, the composition of high school sports in Alabama could be totally different. A new bill proposed by Rep. Ritchie Whorton (R-Owens Cross Roads) would split up public and private schools when it comes to athletic competitions.
Currently, the Alabama High School Athletic Association is divided into seven classifications based on size ( Class A-7A). Both public and private schools are included, but private school population sizes are multiplied by 1.35 when it comes to assigning their class.
"This bill would require the Alabama High School Athletic Association to adopt a rule to allow its public school members to compete only against each other for state championships, and its nonpublic school members to compete only against each other for state championships," Whorton's proposal reads.
As of now, the bill does not include the details specifying how the new divisions would be created. However, it does state that if passed, it will take effect for the 2019-2020 academic year.
The passage of Whorton's bill would reverse the recent trend towards a more inclusive high school athletic environment in Alabama. Just this year, the AHSAA adopted the principles of the so-called "Tebow Bill" that allows for home-school kids to play middle school and high school football. The rule is named after National Champion and Heisman Trophy winning quarterback Tim Tebow, who was homeschooled but was allowed to play at Nease High School near his hometown of Jacksonville, Fla.
RELATED: FRIDAY NIGHT LIGHTS: Alabama homeschoolers finally get their shot on the gridiron
Although the homeschool students are obviously not full time students at the schools where they are suiting up for athletics, they are required to adhere to certain guidelines.
For example, students can only play at an AHSAA member school that serves the area in which the student's parents reside. They must also enroll in at least two electives at the school, with the PE coinciding with the student's chosen sport being the recommended course of action. And they must meet all of the academic requirements of a traditional public school athlete.
Whorton's bill will be considered during the 2017 regular session of the legislature, which begins on February 7.