Alabama football ranked highly in the classroom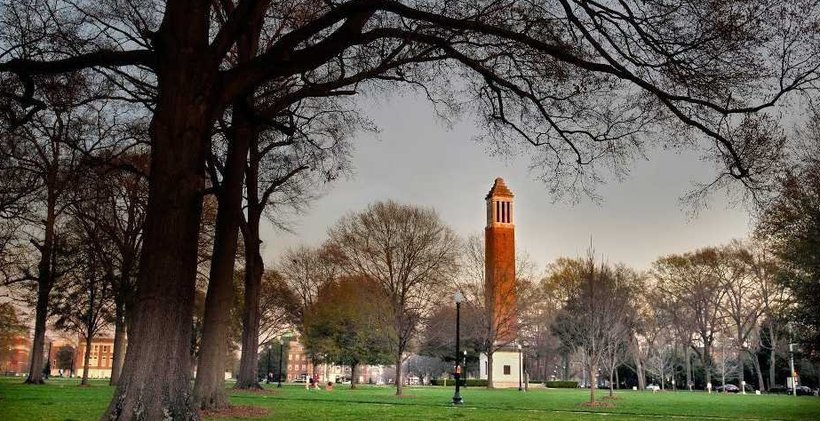 TUSCALOOSA, Ala. — Not only is Alabama number one on the football field, but it's football players rank in the top ten in classroom performance as well.
Time Magazine assessed the academic performance of players on teams ranked in the College Football Playoff Committee's final top 25. To score teams, Time considered factors such as the graduation rate among football players. Schools lost points if graduating players had lower rates than the overall male student body. Schools were also awarded bonus points for having a high overall graduation rates, WAAY reported.
Unsurprisingly, the Stanford Cardinal secured the number one spot on the list, and Clemson, Temple, Virginia Tech, and Penn State made up the rest of the top 5. Alabama finished seventh overall.
Despite UA's academic success, many outside of the region tend to mock the school and it's football players for being ignorant or flat-out dumb.
On a recent episode of Saturday Night Live, host John Cena and company took a shot a The University of Alabama's academic standards for its elite football players. In the sketch, the famous wrestler plays a football star named Ray who – despite his desire to succeed – is not exactly blessed with his ability in the classroom. The teachers proceed to give him favorable treatment, grading him on a far more generous scale than his fellow students.
UA students took to skit in jest, but where not surprised for the nature of the humor. "It's about par for the course," said Noah Caldwell, a senior majoring in history and economics. "Despite our improving academics, we're still the butt of jokes. But I did think it was funny. I wasn't hurt by it."
Caldwell is right: UA's academic profile is on the rise. The University's recruitment of academic talent has been so impressive, that The New York Times published an extensive feature declaring the school a "national player."
According to the NYT report, "The University of Alabama is the fastest-growing flagship in the country. Enrollment hit 37,665 this fall, nearly a 58 percent increase over 2006. As critical as the student body jump: the kind of student the university is attracting. The average G.P.A. of entering freshmen is 3.66, up from 3.4 a decade ago, and the top quarter scored at least a 31 on the ACT, up from 27."
Additionally, Alabama continues to pummel opponents on the football field. Winning four out of the last seven national championships, the Crimson Tide are in the middle of an unprecedented stint as college football's dominant program.
The Tide take on the Huskies of Washington in the Peach Bowl on December 31 at 2:00 CST.