Alabama coal counties gain industry revitalization with $2.4 million initiative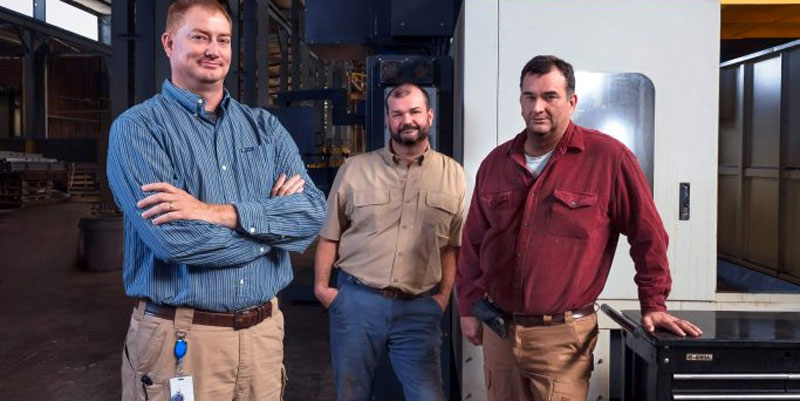 With backing from the Appalachian Regional Commission, (ARC), Southern Research is seeing positive results from The Prosperity Fund, a $2.4 million initiative to accelerate entrepreneurial activity and spark job creation in four Alabama counties rocked by the coal industry's steep downturn.
The Prosperity Fund's goal is to foster new start-up businesses and assist selected small firms in Fayette, Walker, Tuscaloosa and Jefferson counties, according to Corey Tyree, Ph.D., director of Energy & Environment-Alabama for Southern Research and project leader.
Since 2012, the counties have seen 12,000 jobs tied to coal mining disappear, resulting in $800 million in lost wages.
"These four Alabama counties have accounted for 10 percent of the coal job losses in the nation," Tyree said. "We have to look for new approaches to job growth and seek out new opportunities for these counties."
The ARC is supporting The Prosperity Fund with a $1.2 million grant. Southern Research and its partners are matching the rest of the 30-month project's total cost.
Tyree believes momentum generated by The Prosperity Fund in the four coal counties will encourage private support that will extend its existence beyond the 30 months of the ARC funding.
CREATING A SUPPORT SYSTEM
The Prosperity Fund, established as a public-private partnership, links Southern Research with community officials, business leaders and potential investors in a network to provide broad-based support for entrepreneurship in the four counties.
"Alabama knows how to turn its assets into jobs. Small businesses…are one of those assets. Let's invest in them. Let's deploy resources to serve urban and rural Alabama. That's what The Prosperity Fund is about," Tyree said.
In addition to setting a goal of facilitating the creation of 10 new businesses, The Prosperity Fund's other objectives are:
–Creating 80 jobs through business improvement and creation efforts
–Increasing business revenue by $11 million
–Leveraging $6 million in private investment
–Assisting 10 existing businesses
LOCAL IMPACT
The negative effects in Alabama's coal country have cost the four counties nearly 16,000 direct and indirect jobs, wiping out more than $800 million in wages.
A&A Machine & Welding has been operating for nearly four decades, but the last few years have brought challenging times for the family-owned business.
"This effort is about getting in the trenches with businesses like A&A, getting out on the shop floor, understanding how their processes work, and finding solutions for them so they can boost productivity," said Steven Puckett, The Prosperity Fund's managing director.
At A&A Machine, the owners are encouraged by the assistance they've already received from The Prosperity Fund.
"I think Steven and The Prosperity Fund can really help us over the long term," Aaron said. "He is helping us manage what we have going on in the business now and setting us up for when we can grow. Right now, I think we have the potential for a lot of good growth."